MRC Keeps Up Bozell's Misguided Attack on 'Philomena' Film
Topic: Media Research Center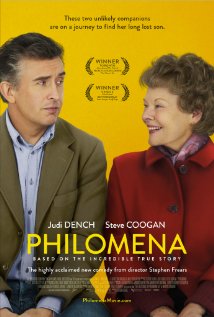 One way Brent Bozell has been expressing his uber-Catholic identity is by attacking the film "Philomena," about a young, unmarried Irish woman who became pregnant in the early 1950s and was sent off to a convent, where she worked as a servant in the laundry and raised her child until he was three, at which point he was taken from her and adopted away by an American family.
In a December column, Bozell denounced it as an "anti-Catholic attack film," praising how New York Post movie critic Kyle Smith called it a "hateful attack on Catholics." Bozell didn't mention that the real Philomena Lee, whose story the film is based on, responded to Smith's review and called it "incorrect." Lee praised the film as "a testament to good things, not an attack" and pointing out that "despite some of the troubles that befell me as a young girl, I have always maintained a very strong hold on my faith."
In a January radio appearance, Bozell reinterpreted the film to better suit his agenda. In Bozell's world, the child really wasn't taken from her since he was "adopted by loving parents," and the girl "obviously" did "something wrong" for the nuns to take the child from her.
Despite Bozell's view of "Philomena" clashing with reality, his Media Research Center still pushes it. In a Feb. 5 MRC item, Matthew Balan complains that "Wednesday's Good Morning America on ABC ballyhooed the 'breaking news' that Pope Francis shook hands with the real-life inspiration for the anti-Catholic movie "Philiomena" at the Vatican." Balan's only evidence that the film is "anti-Catholic is a link to Bozell's column.
Posted by Terry K. at 10:33 AM EST