Newsmax's Ruddy Hangs With Donald Trump
Topic: Newsmax
The Newsmax-Donald Trump romance -- which started with Newsmax promoting Trump's presidential aspirations, followed by a failed attempt to host a Republican presidential debate -- is continuing apace.
Last Sunday, Newsmax CEO Christopher Ruddy hung out at Trump's Super Bowl party in Palm Beach. Ruddy tweeted a photo of him and Trump that also went out on Newsmax's Twitter account: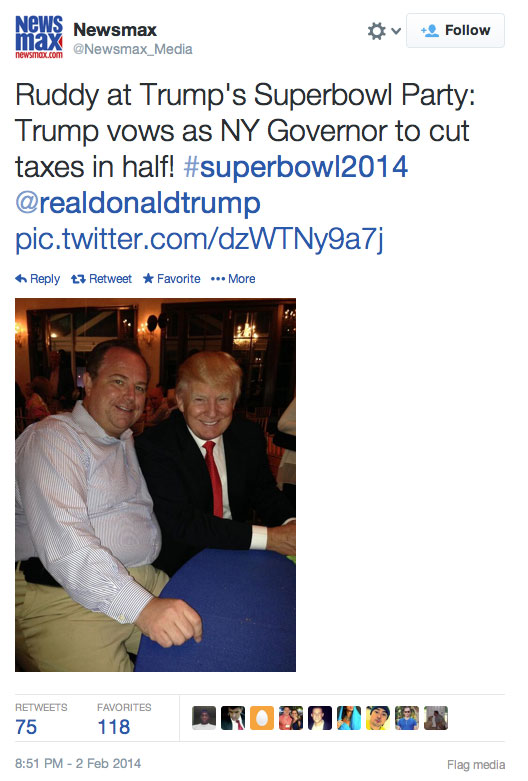 That served as the basis for a Feb. 4 Newsmax
article
by Alexandra Ward that touted how "Newsmax CEO Christopher Ruddy joined billionaire Donald Trump at his Super Bowl Bash in Palm Beach, Fla., on Sunday and heard first-hand from the real estate mogul what his key election plank would be if he chooses to run for governor of New York later this year."
So it seems Newsmax will continue to serve as Trump's public-relations agents for some time to come.
Posted by Terry K. at 1:13 PM EST