WND's Klein Serves As Netanyahu Press Aide, Censors His Campaign Problems
Topic: WorldNetDaily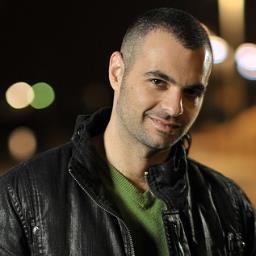 Aaron Klein is continuing his unpaid role (near as we can tell) as a public-relations agent for Israeli prime minister Benjamin Netanyahu's re-election campaign in a March 9 WorldNetDaily article:
In an interview with Hebrew media over the weekend that received no English-language news media attention, Israeli Prime Minister Benjamin Netanyahu warned of what he called a foreign-funded election plot to mobilize Israeli Arab voters in a bid to replace him at next week's polls.

WND exposed the purported scheme last month in an article documenting a State Department-financed nonprofit based in Israel is currently engaged in a major effort to get young Arab citizens to the voting booths in the upcoming Israeli elections.

Israeli election trends have long demonstrated that Arab citizen's vote overwhelmingly for left-wing and Arab parties. Any increase in the Arab vote would clearly come at the expense of the Likud Party and other right-wing parties.
Can't have Israeli citizens exercise their voting rights if they're voting for the wrong candidate, can we?
Klein goes on to repeat his claim that an anti-Netanyahu campaign "a consulting firm whose senior leadership is comprised mostly of former top staffers for President Obama's 2012 re-election campaign," ignoring the fact that American conservative political strategists have been routinely hired by Netanyahu's campaign.
While Klein does his biased duty in protecting Netanyahu, he has shown no interest this far in reporting the problems Netanyahu and his party are having in this campaign. As Bloomberg reports:
Powerful former Mossad director Meir Dagan said that Netanyahu's conduct of the conflict with the Palestinians would lead Israel to being either a binational or an apartheid state.
A Likud campaign commercial showing "people in a self-help group, all there due to Netanyahu's policies" included supposedly lazy workers and a Hamas terrorist. Bloomberg noted: "In a country with deep socialist roots, the nasty portrayal of lazy workers was edgy enough. But depicting a Hamas terrorist in the same group as laborers went way too far."
A leaked document allegedly indicating that Netanyahu had agreed in principle to return to the 1967 lines in a deal with the Palestinians, something he has said publicly he would never do.
And if Klein has anything to do with it, he will never report on negative developments for Netanyahu unless he can somehow put a positive spin on it.
Posted by Terry K. at 1:03 PM EDT