WND's Klein Is Trying To Influence Another Israeli Election
Topic: WorldNetDaily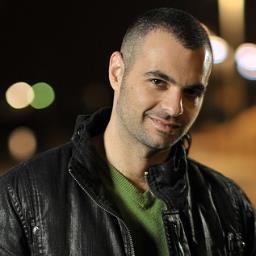 WorldNetDaily's Aaron Klein has never been interested in reporting fairly on Israeli politics -- he may as well be a paid operative of the conservative Likud Party (if he isn't actually one).
In 2006, Klein wrote numerous articles attacking liberal-leaning Prime Minister Ehud Olmert but reported nothing negative about Likud candidate Benjamin Netanyahu. And in 2012, Klein and WND all but ignored Likud member and Israeli President Moshe Katsav's rape scandal despite obsessing over sex scandals involving non-conservatives like Bill Clinton.
Netanyahu is the prime minister now, an election is coming up, and he faces a serious challenge. Thus, it's time for Klein to run to the aid of Likud.
This explains Klein's articles freaking out over a new coalition, known as V15, seeking to defeat Likud and Netanyahu getting advice from a U.S. political consulting firm made up of former staffers for President Obama's re-election campaign.
A Jan. 27 WND article by Klein proclaims this "Obama's army" despite the fact nobody is actually quoted in the article using the term. Klein also baselessly implies the consulting firm's involvement is directly tied to Obama's decision not to meet with Netanyahu during an upcoming visit to the U.S. on the invitation of Republican House speaker John Boehner in order to avoid influencing the upcoming election.
The next day, Klein published an article about his interview with the head of the V15 coalition. His attempts to denigrate the group's efforts stumble on contradictory language in describing the group's offices; in the lead paragraph, he describes them as being located off a "posh" Tel Aviv street, but later he describes the offices as being "on the second floor of a decrepit building" that "one m[u]st walk down an uninviting alleyway into a poorly lit entrance and up a flight of exposed concrete stairs" to get to. Klein feigned offense the the group is "decidedly anti-Netanyahu."
A Feb. 1 article by Klein shows him in full partnership with Likud; it touts how Likud "shared with WND" its complaint against V15's "international" funding. The next day, Klein wrote an article claiming that V15 is "primarily financed by an American billionaire and a Mexican entrepreneur who is a U.S. resident."
Needless to say, Klein is engaging in no small amount of hypocrisy when reporting on outside assistance in Israeli elections. The Jerusalem Post reports that conservative American political strategists have regularly worked for Netanyahu's campaigns, and an American consultant currently working for Likud was reportedly sent to Israel at the behest of U.S. Republicans.
Klein hasn't reported a thing about that, of course. He won't report anything that might damage Likud.
Posted by Terry K. at 1:11 PM EST