WND's Geller Flings Poo At Jon Stewart
Topic: WorldNetDaily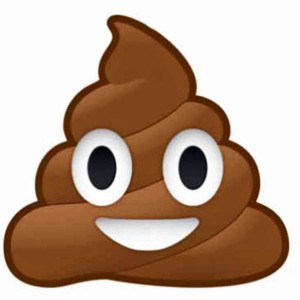 Pamela Geller's March 8 WorldNetDaily column is ostensibly about how hw poo emoticon somehow reflects liberal society. But then Geller goes on a poo-flinging tirade of her own against Jon Stewart:
Sharing their disdain for America is Jon Stewart, to whom they should have given the "Most Disgusting Jew on the Planet Award." No contest. After Israeli Prime Minister Benjamin Netanyahu's ground-breaking speech to Congress last week, Stewart scoffed at the many standing ovations Netanyahu received as the "longest bl-wjob a Jewish man has ever received."

This vicious traitor, smug and self-righteous, has long been working for the other side under the guise of comedy. Vile. Jon Stewart defines self-loathing Jew. But that's not enough. He means to take us down with him.

He is leaving Comedy Central, thankfully. But don't get too happy; they'll turn the show over to another leftist radical. When does Dennis Miller or someone like that get an HBO or Comedy Central gig? The cultural landscape is under siege by these killers.
Geller apparently missed the fact that Miller did, in fact, have an HBO show for eight years.
Between this, her defense of cop-killing "sovereign citizens" and slurring a rabbi as a "kapo" simply for disagreeing with her hate, Geller is a one-woman excrement-flinging factory.
Posted by Terry K. at 2:36 PM EDT