WND's Evidence for 'No-Go Zones' Cites Repudiated Evidence
Topic: WorldNetDaily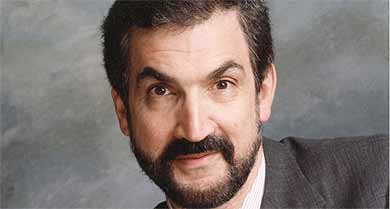 As Jerome Corsi has demonstrated, WorldNetDaily has been rather desperate to promote the idea that there really are "no-go zones" in Europe where non-Muslims are prohibited from entering, no matter how shaky. But other WND writers have botched the story even worse than Corsi (shocking, we know).
Art Moore tried to bolster the "no-go zones" claim -- infamously promoted by self-proclaimed Middle East expert Steven Emerson in a Fox News appearance for which Fox later issued an abject apology -- in a Jan. 20 WND article:
The French government lists on its website 751 Zones Urbaines Sensibles, or Sensitive Urban Zones, that the state does not fully control, notes Middle East foreign policy expert Daniel Pipes, director of the Middle East Forum.

The French zones, which have specific street demarcations, were first identified by the government in 1996. An estimate that is now 10 years old found 5 million people living in the zones, Pipes noted.

[...]

Pipes, who was one of the first to use the term "no-go zone" in reference to Muslims in Europe, noted in 2006 that France's Sensitive Urban Zones ranged from two zones in the medieval town of Carcassonne to 12 in the heavily Muslim city of Marseilles, with hardly a town in the country lacking one.

Pipes has continuously updated his original 2006 post, citing references by politicians, civil leaders and journalists to "no-go zones" in Britain, Germany and Sweden, as well as France.

Since 2007, Pipes has visited largely Muslim areas of Paris, Copenhagen, Malmö, Stockholm, Berlin and Athens to find out for himself what is happening. He explained that for "a visiting American, these areas are very mild, even dull."

"We who know the Bronx and Detroit expect urban hell in Europe too, but there things look fine. The immigrant areas are hardly beautiful, but buildings are intact, greenery abounds, and order prevails," Pipes said.

"These are not full-fledged no-go zones," he explained, "but, as the French nomenclature accurately indicates, 'sensitive urban zones.' In normal times, they are unthreatening, routine places. But they do unpredictably erupt, with car burnings, attacks on representatives of the state (including police), and riots."
But Moore omits one key observation Pipes made: that the "sensitive urban zones," or ZUS, aren't no-go zones, even though he stated it in that "continuously updated" post Moore cites. Pipes wrote:
Before my travels, I expected these areas to be similar to the worst areas of the United States, such as the Bronx or Detroit, where buildings are decrepit, streets menacing, and outsiders feel distinctly unwelcome.

My experiences starting in 2007 belied this expectation. All the immigrant areas turned out to be well maintained, with safe streets, and no sense of intimidation. I walked around, usually with camera in hand, and felt at ease. I encountered no difficulties at all.

That said, there is a reason why the French government calls these regions sensibles (sensitive, delicate). They contain many social pathologies (unemployment, drugs, political extremism), they seethe with antagonism toward the majority society, and are prone to outbreaks of violence.

So, from an American point of view, these areas are a bit confusing: potentially dangerous, yes, but in normal times very ordinary looking and with no sense of foreboding. Thus, the term no-go zone does not accurately reflect the situation.
A Jan. 22 WND article by Bob Unruh apparently cribbed from Moore's article in suggesting that Pipes has called the ZUS areas "no-go zones" when he has repudiated the claim.
Unruh simply stole from Moore's article because he's just that lazy of a reporter, but what's Moore's excuse? There's no way he couldn't have read it, so we can probably assume his selective editing of Pipes was deliberate.
Don't expect a Fox News-like apology from WND -- it really doesn't do such things unless it's too painfully false to ignore (like it did in 2012 when it falsely claimed that Fox News anchor Megyn Kelly believed the Bible prohibited interracial marriage).
Posted by Terry K. at 5:05 PM EST