Vicious Hypocrite At WND Complains About 'Vicious Hypocrisy' In Media
Topic: WorldNetDaily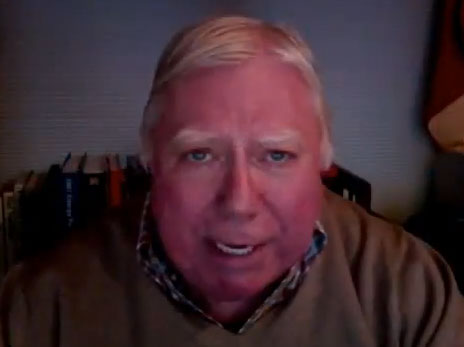 A Jan. 25 WorldNetDaily article by Jerome Corsi originally carried the headline "News media caught in vicious hypocrisy."
Think about that. Corsi is well known for his viciousness in peddling lies and unverified sleaze to advance his right-wing agenda --not to mention his complete refusal to retract all his reporting promoting birther conspiracies that has proven utterly wrong -- and he's attacking the media for "vicious hypocrisy"? That's rich.
Anyway, the gist of Corsi's article is trying to rehab the reputation of right-wing anti-Muslim activist Steven Emerson after having to apologize for falsely fearmongering about the alleged existence of "no-go zones" in Britain and Europe:
While longtime counter-terrorism expert Steven Emerson was strongly criticized by establishment media for his remarks in a Fox News interview about Muslim "no-go" zones in Europe where police have lost control, many of the same news outlets have repeatedly used the term for at least a decade.

"The political left in the mainstream media has decided to demonize me," Emerson said in a WND interview. "It's outrageous for media outlets to apologize, saying 'no-go zones' don't exist in Europe, when even the New York Times for years has published articles documenting Muslim 'no-go zones' do exist in European countries like France."
Since this is Corsi, he's being unsurprisingly dishonest. His very first example to support his claim is an article referencing unrest caused by "gangs hoping to turn their neighborhoods into no-go zones for police so drug trafficking and racketeering can thrive." Not that no-go zones actually exist -- but that perpetrators hope they will. And the article in question did not single out Muslims as being the driving force behind this drive.
Corsi then went on to suggest that all of the hundreds, or thousands, of areas in France designed as "sensitive urban areas" (or ZUS) were no-go zones. But as Snopes points out, ZUS areas are not exempted from policing or French law, something that even fellow anti-Mulsim activist Daniel Pipes has backtracked on.
Posted by Terry K. at 7:08 PM EST