CNS-Mark Levin Stenography Watch
Topic: CNSNews.com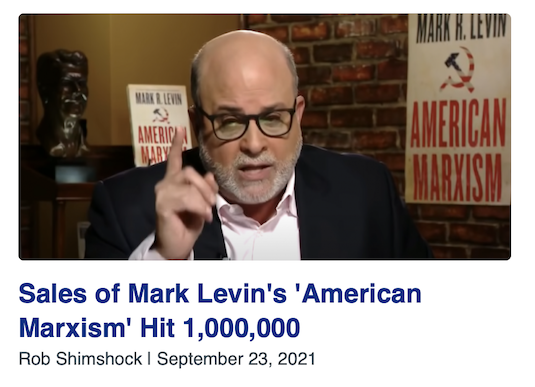 In September and October, the unusually low level of Mark Levin stenography at CNSNews.com increased a bit from previous months:
That's 11 articles over those two months, boosting the 2021 total to 48 articles, which remains well off the pace of previous years.
Following up on its role as part of the promotional machine its parent, the Media Research Center, cranked upover the summer to tout Levin's new book, a Sept. 23 article by Rob Shimshock gushed that "Conservative author Mark Levin has sold one million copies of his July book "American Marxism," which analyzes how the media, Hollywood, corporations, and various other American institutions have become infested with central ingredients of Marxism." Neither CNS nor the MRC have publicly discussed the terms under which they agreed to so aggressively promote Levin's book.
Posted by Terry K. at 2:52 PM EST