WND's Farah Lashes Out At Jan. 6 Commission
Topic: WorldNetDaily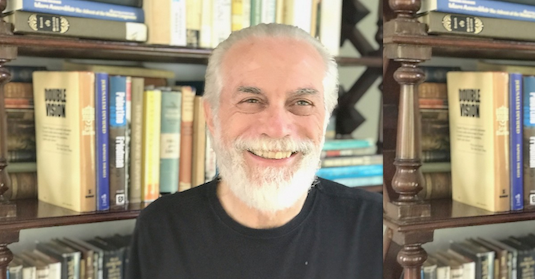 As would be expected from someone who spreads bogus election-fraud conspiracy theories and tried to whitewash the Capitol riot, WorldNetDaily editor Joseph Farah is lashing out at the congressional committee looking into the riot. He used an Oct. 5 column to lash out at the head of the commission:
Meet Rep. Bennie Thompson, the little-known Mississippi Democrat who chairs the congressional commission that blames the Jan. 6 "insurrection" on Donald Trump, on you, on the MAGA crowd – not on FBI provocateurs.

Who is Thompson?

For 50 years, he's been a radical's radical – openly sympathizing with a secessionist group known as the Republic of New Africa that blamed law enforcement for instigating violence that resulted in the killing of a police officer and wounding of an FBI agent.

Back then, the shoe was on the other foot.

Back then, FBI counterintelligence memos warned of imminent "guerrilla warfare" against the United States by the Republic of New Africa – or RNA. You probably never heard of the RNA, yet Bennie Thompson kept it alive until 2013 when he campaigned for the group's former vice president to be mayor of the biggest city in Mississippi.

All of this is still on the public record – documented in newspapers, video footage and state and FBI archives. John Solomon did some awesome reporting on Thompson for Just the News.

That's the rap on the congressman – a subversive, a true and proud insurrectionist!
Actually, Solomon's article made no such claim; the closest it gets to it is digging up a 1971 quote from Thomnpson saying that "My utmost concern in this matter is to see that people who reside or pass through the town of Bolton [Mississippi] are treated fairly and given every opportunity afforded them by law. ... My position is that people are entitled to live as they choose, so long as they are law abiding and peaceful."
Farah laughably claim that Thompson "kept" the Republic of New Africa "alive" in 2013 when he endorsed former VP Chokwe Lumumba to be mayor of Jackson, Miss. He didn't menion that Lumumba had become an attorney and civil rights activist, and he won the election (though he died eight months into his term) on less revolutionary promises like fixing potholes.
(Much of Farah's attack on Thompson, by the way, is simply rehashed from an anonymously written WND article earlier that day.)
In his Oct. 18 column, Farah lashed out at the committee again for seeking contempt charges against Steve Bannon for refusing to cooperate, spouting more conspiracy theories:
But the big fish is Donald Trump, the former president and the leading candidate for president in the next election – and the undeniable winner in the LAST election!

The sole purpose of this witch hunt is to smear Trump, once again, as a rogue president who is somehow unworthy of serving as our chief executive.

This committee has overseen the unconstitutional proceedings that have locked up at least 40 demonstrators who participated Jan. 6, holding them in solitary confinement for months – some with a mere trespassing charge!
Farah then interestingly added:
As an attendee at this rally, it was one of the largest demonstrations I have ever attended in Washington, which include those as a then-leftist protesting the Vietnam War.

I did not accept invitations to enter the Capitol, assuming it was a trap. And it was.
That's a bit of a narrative shift. Farah was originally cheering the riot as an example of how it made politicians "fearful" of far-right activists like himself. Farah is not saying who issued those "invitations" to "enter the Capitol" or why he has not mentioned them before now. Seems like something the Jan. 6 committee might want to look into, no?
But with real people facing real consequences for their real actions during the riot, it appears Farah has decided to embrace the tried-and-true right-wing victimhood narrative, though he provided no evidence of anyone being held in "solitary confinement" merely for "trespassing."
But as we all know, the narrative comes before the truth where Farah is concerned -- though he might be forced to be factual if the committee ever decides to look into those "invitations."
Posted by Terry K. at 10:56 AM EST
Updated: Friday, December 3, 2021 2:16 PM EST