Misinformer WND Columnist Spreads Even More COVID Misinfo
Topic: WorldNetDaily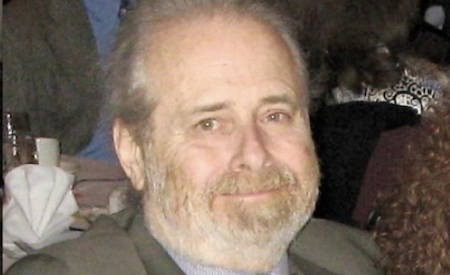 Joel Hirschhorn is in a race with Jane Orient to be WorldNetDaily's lead COVID misinformer, and he's doing his best to try and make himself the front-runner.
In his Sept. 27 column, Hirschhorn wrote of Army doctor Theresa Long, whom he praised as "a rare courageous truth-teller willing to jeopardize a military career for the greater good and to try and steer the Department of Defense to policies that protect military personnel from dangerous and unnecessary COVID vaccines and defend our national defense." He then forwarded some of Long's conspiracies as fact:
With regard to the Pfizer vaccine, "One of the primary ingredients of the Lipid Nanoparticle delivery system is ALC 1035." This is a toxic material. It "comprises between 30-50% of the total ingredients." Among a number of serious possible effects is this reality: "Caution: Product has not been fully validated for medical applications. For research use only." Also noted: "Other journals and scientific papers also denote that this particular ingredient has never been used in humans before." The lieutenant colonel correctly notes, "My assessment is that ALC 1035 is a known toxin with little study, specifically restricted to 'research only' and effectively has no prior [medical] use history."
In fact, there is no ingredient in the Pfizer vaccine called ALC 1035. It's a sign of her shoddy work that in a related affidavit she filed in a lawsuit by her fellow anti-vaxxers aiming to stop vaccine mandates in thte military in which she repeated this claim, she also calls this phantom ingredient "ALC 0315" and "ALC 3015." In fact, the correct answer is ALC 0315, a lipid that serves as a carrier for the messenger RNA in the vaccine. No legitimate medical source claims the lipid is a "toxic material."
Hirschhorn continued:
Another ingredient in the vaccine is a known toxic chemical: "Polyethylene Glycol is the active ingredient in antifreeze." There have been countless cases where people have been fatally poisoned with this chemical. This comment by Dr. Long is especially impressive: "I cannot discern what form of alchemy Pfizer and the FDA have discovered that would make antifreeze into a healthful cure to the human body."
Long is lying. The active ingredient in antifreeze is ethylene glycol, not polyethylene glycol, which also exists in many other products. Hirschhorn continued:
Another important point is that "Moderna's key ingredient, SM-102 … is significantly more dangerous than the Pfizer ALC 1035." Noted is that "this Moderna ingredient is deadly."
As a fact-check from an actual news organization detailed, anti-vaxxers are citing a biotech company's fact sheet for its formulation of SM-102 to make this claim. In fact, that formulation is not for human use and is made up of a solution that is 90 percent chloroform, which is toxic; the actual SM-102 itself is not. Hirschhorn continued to write:
Continued Long: "I have also reviewed scientific data and peer reviewed studies that discuss, analyze results and conclude that natural immunity is at least as good if not far superior to any COVID vaccine available at this time." Exactly correct.
This ignores the fact that one has to catch and suffer through COVID in order to gain that "natural immunity." In fact, unvaccinated peiople are far more likely to die of COVID than vaccinated people, meaning the risk is much greater to remain unvaccinated. But Hirschhorn continued to parrot Long's misinformation anyway:
And here are several correct observations on harmful vaccine impacts: "None of the ordered Emergency Use COVID-19 vaccines can or will provide better immunity than an infection-recovered person [with natural immunity]. All [current] vaccines in the age group and fitness level of my patients are more risky, harmful and dangerous than having no vaccine at all, whether a person is COVID recovered or facing a COVID-19 infection.

"Direct evidence exists and suggests that all persons who have received a COVID-19 vaccine are damaged in their cardiovascular system in an irreparable and irrevocable manner. Due to the spike protein production that is engineered into the user's genome, each such recipient of the COVID-19 vaccines already has micro clots in their cardiovascular system that present a danger to their health and safety. … Such micro clots over time will become bigger clots by the very nature of the shape and composition of the spike proteins being produced, and said proteins are found throughout the user's body, including the brain."
Hirschhorn concluded: "To sum up, we have a highly educated and credentialed senior military officer stepping up to tell those above her and the public about the major risks of COVID vaccines for military personnel. This physician strongly needs public support in the fight for pandemic truths." The fact that Hirschhorn wants you to trust someone whose claims have been so thoroughly discredited -- and that despite that, she is telling "pandemic truths" -- tells us that Hirschhorn is a quack as well.
Posted by Terry K. at 12:48 AM EST