It's Another Context-Related Fact-Check Fail for MRC's Graham
Topic: Media Research Center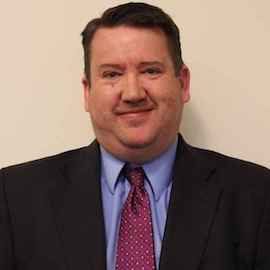 Media Research Center executive Tim Graham. it seems, just can't stop whining about context -- namely that fact-checkers point out when right-wingers like him omit it in their false attacks on Democrats (while demanding that conservatives always be put in full context). He was at it again in his Sept. 22 column in which he once again complains that fact-checkers busted right-wing activists for taking President Biden out of context, then willfully promoted that lack of context:
Twitter makes it easy to realize that the purpose of "fact-checkers" is most commonly rushing to defend Joe Biden from misinterpretation...and mockery.

On September 20, Twitter warned "A video of President Biden discussing hurricane preparedness has been edited out of context, according to fact-checkers."

Tweets aired this clip of Biden from August 10: "Let me be clear: If you're in a state where hurricanes often strike — like Florida or the Gulf Coast or into Texas — a vital part of preparing for hurricane season is to get vaccinated now."

It's easy to see his point: you might not want to be stuck in a shelter and unvaccinated. But it does sound a little funny that your "vital preparations" would be: board up the house, or batten down the hatches, and then get the shot. It sounds like "insert a plea for vaccination in every public statement."

This message was later mocked with humor and sarcasm, and the protective "fact-checkers" are very sensitive about viral hot takes against Biden. Twitter cited "fact checks" from Snopes, and AP, and PolitiFact. Line them up!

[...]

They added "Biden's remarks echo hurricane preparedness tips published by the Centers for Disease Control and Prevention." Twitter wants us to understand all the experts and facts inevitably line up for Biden.

It had an "all hands on deck" sound to it. Everyone leapt on defense. The defense was plausible, but the energy felt very personal.
Yet Graham offered no evidence that the "experts and facts" were wrong -- indeed, it appears that Biden did the responsible thing by relying on experts to make his statement. Graham didn't explain why this was somehow a bad thing.
Instead, Graham pretended the real issue is that right-wingers were fact-checked:" "It's always interesting when the media complain that presidential statements and actions are edited to 'remove key portions.' They'll pretend this never happens in media coverage of Republicans." Funny, we had no problem finding a fact-check finding that images of Donald Trump were misleading or photoshopped. It seems Graham wants to pretend that fact-checkers have it out for conservatives -- it feeds his and the MRC's victimhood narrative about fact-checking, after all.
Nevertheless, Graham continued to complain:
PolitiFact also jumped on the TikTok video: "The video takes Biden of context and misleadingly captions his remarks." Just in the last year, Twitter has pounced on nine TikTok videos critical of Biden. On Election Day, they protested a Biden bumble: "Biden says he doesn't need voters to get elected." That's the way words actually came out of his mouth – "I don't need you to get me elected" – but they were upset it was mocked.

Their headline read "Video misrepresents Biden's speech in Michigan." No, the video shows it's what came out of his mouth, but their energy was "You know what he meant!"
But Biden didn't say that. The PolitiFact fact-check pointed out that Biden actually said "I don't only need you to get me elected, I need you once I'm elected," but that the word "only" was not enunciated clearly. Once again, context and the full facts are not Graham's friend.
The fact-check fails are piling up again for Graham.
Posted by Terry K. at 8:02 PM EST