AIM -- Which Got COVID Relief Money -- Complains Another Institute Got Some
Topic: Accuracy in Media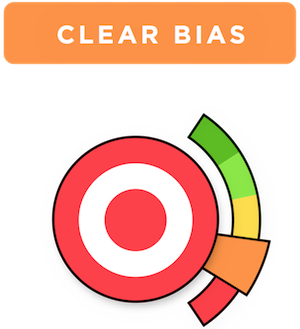 John Ransom thinks he has a scoop in a July 1 Accuracy in Media post:
According to data from the Small Business Administration (SBA), the Confucius Institute, an academic group that has close ties to the communist Chinese party, applied for and received an SBA grant in June 2020, under the Covid relief plan.

The origination date is June 29, 2020, for four thousand dollars.

[...]

The Confucius Institute has a contentious relationship in the United States. Many have been shut down across university campuses in the United States after widespread criticism that they operate as a propaganda arm of the Chinese communist party.
This was followed by a July 8 post by Tyler Olson touting how Fox Business picked up AIM's story, complaining that the relief program was "hastiliy passed."
There are concerns about the institutes, but the controversy is also driven in no small part because it's being driven by anti-China Republicans, and that AIM is simply trying to advance a right-wing narrative.
The big irony here is not that the Confucius Institute got government money from a program signed off on by President Trump, but that AIM -- which, as a right-wing group, is not supposed to like government handouts -- received money out of that same program.
According to a database of recipients of relief money, AIM received $71,677 in a Paycheck Protection Program loan, which was forgiven to the tuen of $72,368 including accrued interest -- 16 times the amount of money that the Conficius Institute received.
We don't recall AIM ever complaining about getting what is essentially free money from the government, or about never having to pay it back.
Posted by Terry K. at 2:22 PM EDT