WND's Favorite Failed Politician Laments The Death Of Expertise (To Which He Contributed)
Topic: WorldNetDaily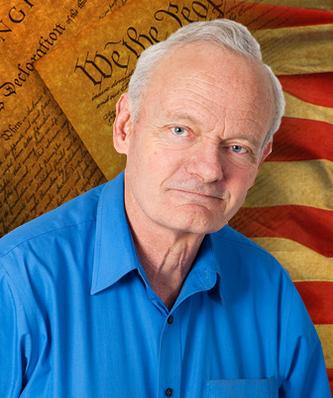 You might remember Art Robinson as a favorite of WorldNetDaily, where managing editor David Kupelian has repeatedly endorsed his repeated runs for Congress in Oregon -- in which he has been repeatedly stomped by Democratic incumbent Peter DeFazio (16 percentage points in 2018 alone). Robinson seems to have finally gotten the message; after having lost five times in a row to DeFazio, he started a sixth run only to abandon it last month and run instead for a seat in the Oregon state senate.
The reason we bring this up now is that Robinson wrote an April 3 WND column complaining that, as a scientist, scientific expertise has become devalued. Not by conseratives, of course, even though no less than President Trump has attacked the very idea of expertise; rather, "politico's [sic] have hijacked our name – "scientist." They have used false 'facts' that they say are 'scientific' to generate fear with which to manipulate voters."
The climate denier Robinson suggested that scientists backing the idea of climate change are the ones who are devaluating the idea of scientific expertise. he went on to grouse:
When we put "scientist" on our campaign flier, we were thinking of doing a public service by correcting some of these lies in the minds of our state legislators. We are thinking of true facts about the physical world. Yet, many voters are suspicious. People calling themselves scientists have been insisting that those voters live in ways that they do not want to live – and probably should not live.

There are now three political classes of "scientists" (based on their formal college degrees) having opinions on "climate change."

Most scientists belong to a group that avoids any comment at all. They do not want to have their careers and work endangered by this controversy. There is a second much smaller group that argues publicly against the false statements about climate that are being made to manipulate the voters with fear.

And, there is a third group (the smallest of all) that promotes false statements about climate change for notoriety and personal and professional gain, taking tax-financed grants and other perks. The socialist media promote this group.

We were able to convince 31,000 scientists from the first two groups to sign our mail petition against the false representations of the third group – in order to negate their claim of a "scientific consensus" in their favor. Scientific truths are not determined by polling.
Yeah, about that petition ... as we've pointed out, only a handful of its signatories have any demonstrated expertise in the relevant discipline of climate science, and the total number of signatories -- which hasn't grown much, if at all, in years -- is a miniscule fraction of people who have science degrees.
One could argue Robinson is the one who's cheapening the value of science by trying to turn it into a political issue through invoking it on a politically driven petition.
Posted by Terry K. at 12:42 AM EDT
Updated: Tuesday, April 21, 2020 2:26 PM EDT