CNS Concedes One Of Its Favorite Authoritarians Is Making A Power Grab
Topic: CNSNews.com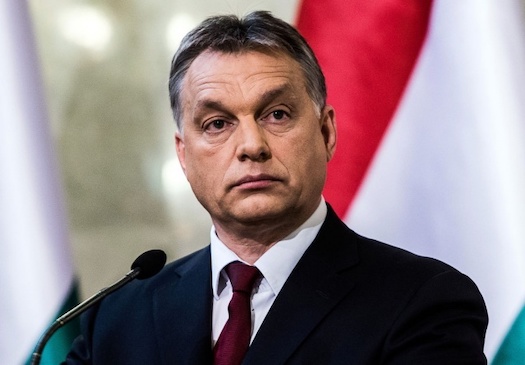 Hungarian leader Viktor Orban is one of CNSNews.com's favorite right-wing authoritarians -- it has gushed over how he leads an ultra-nationalist "populist government" with a strong (some would call it xenophobic) anti-immigration policies. But now that Orbamn has exploited the coronavirus pandemic to further his authoritarian ambitions, is the romance souring? Perhaps.
An April 1 CNS article by James Carstensen highlighted the European Union's displeasure with how "Hungary's parliament on Monday approved in a 138-53 vote a measure allowing Prime Minister Viktor Orban to rule by decree until parliament rules otherwise." While Carstensen does include plenty of criticism of Orban in his article, he does try to give Orban a pass, citing one analyst stating that "the powers Orban has granted himself are not very different from other E.U. governments have done, but may be subject to increased attention due to his unfavorable opposition to immigration." He did admit, however, that the analyst added that "Orban does appear to be aiming to maximize a political advantage from the virus."
Carstensen was supportive of Orban as recently as October, when he portrayed EU budgetary actions as targeting Hungary and the "erosion of democracy" happening there and highlighted Orban's "dim view" of the EU actions.
Will CNS now publish an op-ed critical of Orban's power grab, the way it published an op-ed a couple years back touting Orban's authoritiarian "democracy based on Christian principles"? We shall see.
Posted by Terry K. at 1:14 AM EDT