MRC's War On Fact-Checking Continues
Topic: Media Research Center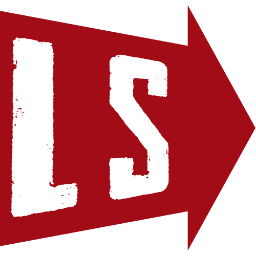 The Media Research Center's war on fact-checking is pretty simple: paint any fact-checking organization that fact-checks conservatives as "liberal" and, therefore, somehow not trustworthy. It has put a newly formed fact-checking through that narrative -- targeted mainly because it works with Facebook.
Corinne Weaver focused on the new target in a March 23 post:
Facebook currently relies on nine fact-checking organizations in the United States to help the platform "reduce" and "remove" problematic content. However, many of the people the company has put in charge of suppressing content are pushing a left-wing agenda.

Lead Stories, a fact-checking organization started by Belgian tech blogger Maarten Schenk, is a perfect example. It was the top fact-checker for Facebook in January. The media outlet, which has eight CNN alumni who fact-check trending stories, fact-checks conservatives four times more than liberals.

The fact-checking operation was given $359,000 by Facebook to approve content on the social media site in 2019.

Lead Stories published 296 fact-checks between January 1, 2020, and March 9, 2020. Out of those, 55 entries were from right-leaning social media users and news outlets. Only 12 were from left-leaning social media users and news outlets.

In a moment when Facebook is heavily relying on fact-checkers to flag information on the coronavirus, Lead Stories has slammed many conservative outlets.
Weaver offered no evidence that liberal outlets put out the same amount of misinformation on social media than conservative outlets do, thus warranting parity. She also didn't dispute the accuracy of any of the fact-checks on conservative outlets that Lead Stories did. That makes her claim that Lead Stories is "pushing a left-wing agenda" entirely unsupported.
Nevertheless, the target had been drawn on the group. An MRC post the same day by Alexander Hall baselessly branded Lead Stories a "liberal fact-checker" and complained that it "failed to fact-check the contentious Democratic debate between former Vice President Joe Biden (D) and Sen. Bernie Sanders (I-VT) on March 15." That's another bogus attack, because it doesn't fact-check politicians at events; its mission states that "we specifically hunt for trending stories from known fake news, satire or prank websites in order to debunk them as quickly as possible."
On April 1, Weaver returned to complain that another conservative operation was fact-checked:
Third-party fact-checkers have the ability to cause pages on Facebook to be suppressed. These fact-checkers, who are paid by Facebook, are putting efforts into fact-checking satire and editorial cartoons. In other words — opinion.

Lone Conservative, a conservative media outlet designed for college students and recent graduates, was fact-checked by Lead Stories, an organization run by 8 CNN alumni. The Facebook page had posted a cartoon of bailout money being rolled into the Kennedy Center as money was being rolled out to the DNC. This was referencing the $25 million received from the coronavirus bailout that was given to the Kennedy Center.

The cartoon did not accuse the Kennedy Center of giving bailout money to the DNC. It was meant satirically. It was not a news story. It was a simple editorial cartoon.

An interstitial, or filter, was placed over the post with the label saying, "False Information[:] Checked by independent fact-checkers." A "See Why" button led readers to a piece from Lead Stories, which initially had simply fact-checked an erroneous tweet where the Twitter user was unclear in posting about a hypothetical. Lone Conservative was not even mentioned in the fact-check.
Note to Weaver: the cartoon unequivocally shows the money being funneled through the Kennedy Center to the DNC, so it's hard to deny that it "did not accuse" any such thing.Given that such accusations are a staple of conservative politics -- Weaver seems to have missed that two days earlier, her boss Tim Graham accused Democrats of adding $75 million to the coronavirus stimulus package as a way of "supporting their own media assets" and "keeping their propaganda organs in fighting shape" -- pretending it "was meant satirically" doesn't pass the smell test. All she's doing here is indulging in the usual conservative-as-victim narrative.
Posted by Terry K. at 10:16 PM EDT