MRC Transgender Freakout, Coronavirus Edition
Topic: Media Research Center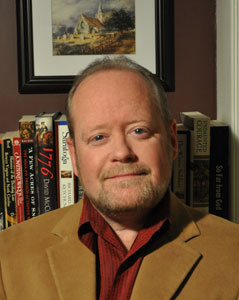 At the Media Research Center, it's not enough to merely criticize transgendered people -- they must be mocked and shamed for being who they are and for thinking they have any inherent human rights. Which brings us to Matt Philbin's March 20 post attacking transgenders as portrayed in a article at the website Vice on the subject of transgender surgeries being delayed by the coronavirus pandemic with all the sensitivity he's known for (which is to say, none):
You knew it was coming. The only question was how frivolous and besides-the-point it would be. Vice has answered with an article on how the Wuhan virus is inconveniencing "transgender and gender non-conforming people."

Specifically, Vice related that "trans communities on Reddit and Twitter are being flooded with reports of postponed and canceled surgeries in the U.S., U.K., Spain, Thailand, and elsewhere, leading to enormous stress and disappointment on top of a global health crisis."

Um, huh? Nearly all international travel has ceased, entire cities are on lockdown, wealth and jobs are evaporating at a staggering rate, and in Italy they're re-enacting the "Bring out your dead!" skit from The Holy Grail. "Enormous stress and disappointment" is currently the baseline emotional state of a vast portion of the global population. Whatever you call the level above "First World problems," Vice has found it.

See, "trans people already wait far longer than is safe or healthy" for what Vice calls "gender-affirming" surgeries. "Further delays can be dangerous and even life-threatening."

Really? In what way can waiting a few months before mutilating your body be life threatening? In fact, how does Vice justify calling the procedures "Life-Saving Trans Surgeries" in its headline?

[...]

So … really, there's no story here. A tiny sliver of a tiny sliver of the population is being temporarily stymied in its short-term aspirations -- just like the rest of the planet. But it's never a bad time to underscore the victimhood and marginalization of America's most trendy grievance group.
It must be sad to have so little empathy for people not exactly like him -- that is, right-wing conservative -- as Philbin. We assume the MRC pays him well enough to keep such pesky empathy at bay.
Posted by Terry K. at 8:13 PM EDT