WND Columnist Doesn't Understand All The Fuss Over Vaping
Topic: WorldNetDaily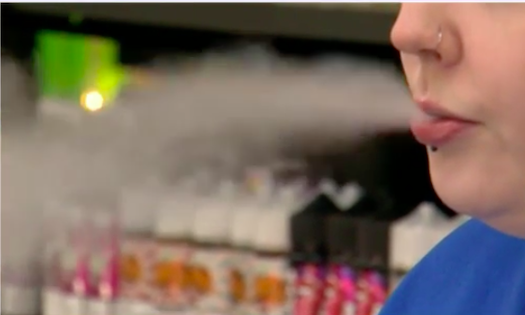 In her Sept. 16 WorldNetDaily column, Rachel Alexander does a mostly good rundown of the current issues surrounding vaping, such as the lung diseases and deaths associated with it. But she rushed to blame the problems on a certain brand of vaping liquid on the black market that uses THC, the active ingredient in marijuana -- in fact, officials have yet to pinpoint a single cause, and one examination of 86 vaping patients found they reported using 234 different products. And then, she had to go and push the point that vaping is still safer than cigarettes:
On the other hand, 480,000 die each year from regular cigarettes. Considering that only six people have died from vaping, could we be overreacting? A study found that smokers who switch to e-cigarettes are more likely to stop smoking than those using nicotine patches or gum.

[...]

It comes down to this: Are people's lives being saved from dying of lung cancer by switching to e-cigarettes? As long as we're not banning cigarettes, perhaps we need to keep this option open. There just needs to be more awareness that not all e-cigarettes are created equal. Buying them on the black market or from disreputable companies could be detrimental to your health. And manufacturers should stop marketing them to teenagers. Notably, flavored tobacco cigarettes are still legal.

E-cigarette manufacturers can apply next year to get approval from the FDA and return to the U.S. market. They will need to show that their products protect public health.
Then again, Alexander is also pushing the idea that corrupt ex-Rep. Steve Stockman was targeted by the Deep State, so maybe her reporting has an issue or two.
Posted by Terry K. at 10:47 AM EDT