MRC Gloats Over Low CBS Evening News Ratings
Topic: Media Research Center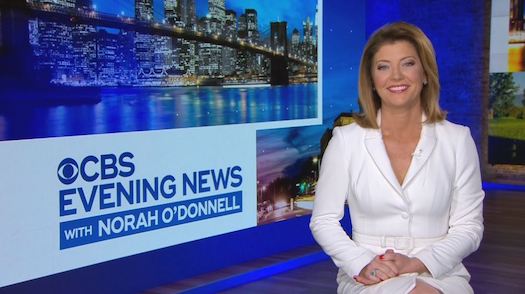 The Media Research Center spent the first week of Norah O'Donnell's tenure viciously attacking her for her purported "liberal bias." Now, her ratings are low, and the MRC couldn't be happier about it. Nicholas Fondacaro gleefully wrote in a Sept. 3 post:
Things are not at all well on CBS Evening News, the flagship evening program for the third-place broadcast network. After making the major transition from CBS This Morning anchor Norah O'Donnell has been floundering in the ratings fight with ABC and NBC by hemorrhaging viewers for the first six weeks, according to the Nielsen ratings.

For all the talk about CBS News head Susan Zirinsky booting the more-balanced Jeff Glor (whose last newscast was May 10) under the guise of low ratings, that move sure didn't appear to have paid off. Instead, it's made matters worse.
Shockingly, the normally hot-headed Fondacaro refrained from further attacks on O'Donnell beyond his claim that Glor was "more balanced"; his source for that claim was a February post by Rich Noyes citing the MRC's highly dubious methodology to claim that Glor's CBS Evening News has consistently aired fewer negative statements about the administration than either of its competitors," though he still made sure to complain that the program under Glor refused to be a "pro-Trump bastion" -- which, of course, is what Noyes, Fondacaro and the rest of the MRC are demanding all news programs become (which is why Fox News never faces questions from the MRC about its obvious media bias).
Posted by Terry K. at 2:30 PM EDT