WND's Dubious Doc Pushes More Anti-Vaxxer Fearmongering (And Publishes Work By Discredited Anti-Vaxxer)
Topic: WorldNetDaily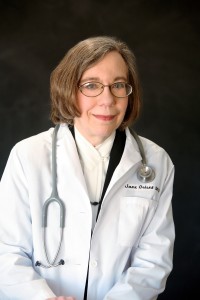 WorldNetDaily just can't stop pushing bogus anti-vaxxer fearmongering, and it has an actual dubious doc, Jane Orient, to help push it. She did so again in a Sept. 8 WND column attacking a proposed California law to limit non-medical exemptions for vaccines.
Orient claimed that the bill, SB276, would be "severely limiting medical exemptions, the only kind available"; in fact, the bill aims to close a loophole in which parents appeared to receive dubious medical exemptions for their children following the passage of a 2015 law that eliminated exemptions for personal reasons. Orient then claimed:
The bill's author, Sen. Richard Pan, M.D., said that everybody who really needed an exemption would get one. However, 882 out of 882 pediatric practices told a mother that they would not write an exemption for a child who had had anaphylactic shock. This life-threatening allergic reaction, which kills rapidly by closing off the airway, is one of the few allowable indications for an exemption. But now, a parent not willing to risk recurrence cannot send her child to school.

Doctors are no doubt afraid of being targeted by the medical licensure board.
But as one observer points out, the video to which Orient links -- in which doctors were called to see if they would grant an exemption to a child based on a vague claim of anaphylactic shock -- doesn't actually prove anything, since doctors are unlikely to hand out exemptions to a child who has not previously been a patient and whose medical history they are unfamiliar with.
Orient discredited herself even further by invoking the fraudulent doctor Andrew Wakefield, whose research claiming that vaccines cause autism was proven so wrong that the medical journal that originally published his work retracted it and denounced it as a fraud. But never mind all that fraud stuff: Orient, in her role as executive director of the fringe-right Association of American Physicians and Surgeons, actually published an article by Wakefield in the AAPS' Journal of American Physicians and Surgeons in which, according to Orient, he blamed vaccine failure and "escape mutants" – viruses that elude vaccine immunity, the predictable outcome of selection pressures-- for this year's big measles outbreak. Neither he nor Orient understand the idea that if you don't vaccinate children, they're more susceptible to disease.
Orient doesn't seem to understand that publishing an utterly discredited figure like Wakefield makes her and the AAPS look bad. And WND doesn't seem to realize that publishing someone like Orient doesn't help its credibility issues.
UPDATE: Wakefield's journal article states that it was "based on a presentation given by Dr. Wakefield at the 2018 meeting of Doctors for Disaster Preparedness." Guess who runs Doctors for Disaster Preparedness? None other than Jane Orient. This conflict of interest was not disclosed in the article.
Posted by Terry K. at 2:40 AM EDT
Updated: Tuesday, September 24, 2019 4:36 PM EDT