AIM Gets The New Deal Wrong
Topic: Accuracy in Media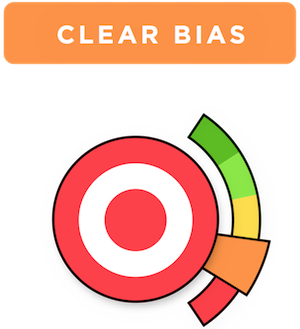 A Sept. 4 Accuracy in Media item by Brian McNicoll tries to rebut a piece in Salon claiming to debunk right-wing objections to the Green New Deal. He takes particular offense to a claim regarding the Green New Deal's reference to Franklin Roosevelt's New Deal to lift America out of the Great Depression in the 1930s:
Only, the New Deal legislation did not pull the American economy out of the Great Depression. U.S. GDP had fallen 39 percent below its trend levels before the stock market crash of 1929 and was still 27 percent below trend levels in 1939. Likewise, unemployment bottomed out at 25.2 percent in 1929 but was still 19 percent in 1939.
McNicll's source for these claims is an Investopedia article -- which he misread for one key number; unemployment topped out at 25.2 percent in 1933, not 1929. But Investopedia itself misleads by not telling the full story.
As we've documented, unemployment numbers at the time did not count those employed through government work programs as actually "employed," meaning that actual unemployment was lower than the official numbers. It also glosses over the fact that higher unemployment numbers were not a product of the New Deal but, rather, of a recession in 1937 and 1938 -- which, according to economixt Paul Krugman, was a result of the Roosevelt administration cutting spending and raising taxes, even though New Deal-related spending had driven down unemployment rates.
It's unclear where Investopedia got its "1929 trend levels" number from, since 1929 is the first year government GDP statistics were kept. And according to those numbers, GDP bottomed out in 1933 at 56 percent of the 1929 number, then steadily increased every year except 1938, growing to 89 percent of the 1929 number in 1939.
Of course, what pulled the U.S. out of the Great Depression for good was another massive federal spending program: World War II.
Posted by Terry K. at 9:50 PM EDT