MRC Double Standard on Jounralists Being Friendly to Politicians
Topic: Media Research Center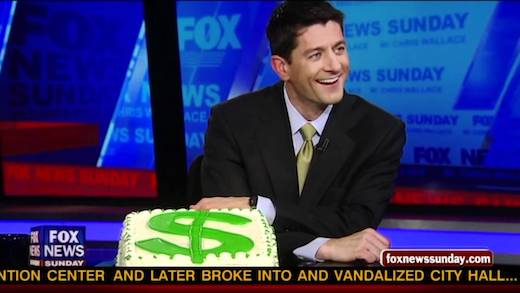 The Media Research Center's Tim Graham grumbled in a Feb. 17 post:
Twitter continues to provide unmissable examples of media adoration of Democrats. Female reporters from CBS, CNN, and NBC gushily tweeted on Saturday about picking out an "amazing" jacket for Kamala Harris on the campaign trail. Does anyone think this happened for Michelle Bachman in 2011? Carly Fiorina in 2015? The professional excuse was Harris was touring small businesses in South Carolina. But the fashionistas were purring over a "great," "awesome," "amazing" coat they were "forcing" on the candidate.
Graham then tried to downplay the fact that conservative reporters have similarly palled around with Republian candidates by finding a distinction that doesn't appear to have a real difference:
But there's a difference between "I went skeet shooting with Lindsey Graham" and "I'm a TV reporter and I helped Kamala Harris pick out clothes that will make her look good on TV." If a reporter is helping a male candidate pick out "amazing" suits or dress shirts or neckties, that's a better comparison.
The MRC wasn't done with this, of course. The next day, Scott Whitlock fired back at MSNBC commentators who criticized the right-wing overreaction to the incident: "Apparently, it's beyond the comprehension of MSNBC journalists that there is something wrong with reporters helping a 2020 Democratic candidate pick out clothing."
By contrast, we could find no criticism -- or any mention at all, for that matter -- from anyone at the MRC regarding the 2012 incident in which "Fox News Sunday" host Chris Wallace presented then-Republican Rep. Paul Ryan with a birthday cake. Wallace is considered well-regarded even by mainstream journalists; the Washington Post's Erik Wemple, for example, said Wallace "is a consistent voice of reason and deep preparation on the morning shows. He asks good, relevant questions, never fails to press his guests when they worm around, and proceeds with an appropriate level of decorum."
Apparently, the MRC didn't think it was out of Wallace's "decorum" zone -- or any issue at all -- to be seen giving Fox News' then-favorite Republican politician a birthday cake.
Posted by Terry K. at 2:46 PM EST