Newsmax Gives Dershowitz More Unchallenged Space To Defend Himself
Topic: Newsmax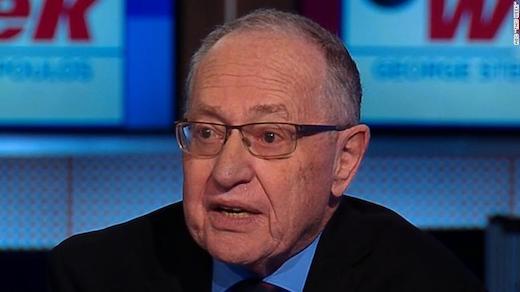 Newsmax has defended lawyer Alan Dershowitz in the past over his involvement in the Jeffrey Epstein sex trafficking scandal. It serves up another defense in an anonymously written June 8 article is essentially a rewritten, one-sided version of Dershowitz's attempt to remove the lawyers of a woman who has accused him of having sex with her while she was underage:
Harvard Law professor and well-known trial lawyer Alan Dershowitz asked a New York federal court Friday to remove Boies Schiller Flexner LLP from a case in which the firm is representing a woman who claims Dershowitz sexually molested her as a child.

Dershowitz has been accused of being involved in billionaire pedophile Jeffrey Epstein's alleged sex-trafficking ring by an attorney for one of Epstein's victims. The lawyer who represents the woman, Virginia Roberts Giuffre, in early March claimed in federal court that testimony from other witnesses will show Dershowitz's involvement in the alleged trafficking of "his close friend Jeffrey Epstein."

[...]

In a recent blog on Newsmax, Dershowitz wrote that for him the experience of being falsely accused of sexual misconduct was actually worse than being falsely accused of murder.

"In my case, two women I never met were put up to falsely accusing me for obvious financial gain," he wrote. "They both had histories of making up stories about famous people for money, and of committing perjury."
This was followed by a full version of Dershowitz's statement. No opposing view was permitted, even though there the Miami Herald has stood by its reporting on the Epstein case and pointed out that in a meeting with the Herald, Dershowitz "read select passages from voluminous documents that he said vindicated him. He declined to let the journalists examine the documents or take copies." Not exactly the behavior of someone who's completely innocent -- after all, Dershowitz was Epstein's attorney and helped put together a plea deal that got Epstein just a year in prison for his crimes, meaning he's no peripheral player.
Further, Newsmax never followed up on the fate of Dershowitz's motion: it got quickly thrown out because it broke the judge's rules of requiring a pre-motion conference limiting supporting documentation to 20 pages.
Posted by Terry K. at 8:51 PM EDT
Updated: Monday, June 17, 2019 9:04 PM EDT