MRC Cheers Attack on Fact-Checkers Who Ruled An Anti-Abortion Claim False
Topic: Media Research Center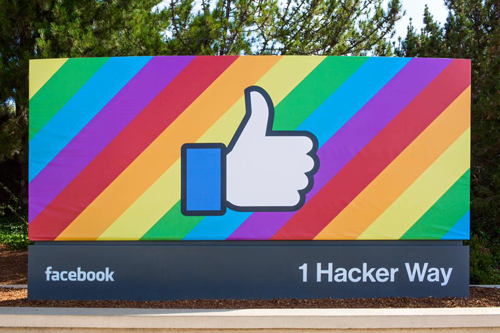 The anti-abortion activists with Live Action don't want their views to be challenged -- no matter how false they are -- and the Media Research Center is helping to advance this dubious cause.
We've already documented how the MRC uncritically repeated Live Action's bogus claim that Pinterest shut down its account because of a purported campaign to censor conservative content when, in fact, it was because it was using the account to promote misinformation.The MRC is now working with Live Action on its latest campaign to deflect from the misinformation it provides.
A Sept. 3 post by Corinne Weaver repeated the Live Action party line that Facebook was "actively working to suppress pro-life content" and "censor" it by pointing out that some of Live Action's content was false:
Facebook chose a side in the abortion debate and is actively working to suppress pro-life content.

Live Action, a pro-life nonprofit organization run by activist Lila Rose, was notified August 30 that two of the company's videos were marked as "false" by fact-checkers. As a result, Rose was informed that the page's outreach would be "limited."

A third-party fact-checking site, Healthfeedback.org, conducted a fact-check of Lila Rose's YAF video that she shared to Facebook. In the video, Lila Rose defined abortion as the "direct and intentional killing of an embryo, a fetus, a baby in the womb." She stated that this act was not "a medical treatment" and therefore "Abortion is never medically necessary."
Weaver also repeated the unsupported talking point that "the message of the videos is based on the opinions of 2,500 pro-life obstetricians and gynecologists." Weaver also didn't note any rebuttal of the fact-check, which pointed out that there are indeed circumstances in which a fetus may need to be aborted in order to save the mother's life.
A Sept. 9 post by Alexander Hall was essentially a Live Action press release:
Big Tech companies are facing their day of reckoning from the Pro-Life movement.

Leading pro-life organization Live Action has gone through its fair share of confrontations with Big Tech, and now is taking the fight to the next level.

In early September, Live Action's attorneys sent cease and desist letters to YouTube and Pinterest. These letters accused them of suppressing content and breaching contracts, which resulted in money loss and damaged reputations.

Speaking exclusively with NewsBusters TechWatch, Live Action leader Lila Rose spoke with enthusiasm about the upcoming legal battle. In a best case scenario where the case goes to court and they win, she hoped for Big Tech companies to actually be held to standards of "integrity and fairness" to the point where they do not interfere with information and "people can make up their own minds."
Hall also repeated the misleading claim that "Pinterest placed Live Action on a blacklist among pornographic sites, blocking the pro-life group's content from being shared on the platform." As we've noted, Pinterest explained that the label was a quirk of the company's internal content moderation tools due to such bans being originally directed at porn, and that the account was never labeled as pornography.
On Sept. 12, Weaver and Hall did more PR work for Live Action by advancing its attack on Facebook's fact-checkers, citing a letter from anti-abortion republican congessman claiming that "Facebook's 'independent fact check' of the Live Action videos was performed by two pro-abortion activists with significant ties to abortion-rights advocacy organizations." Weaver and Hall did not note any claim from Live Action or anyone else that the fact-check was incorrect -- which tells you the partisan political nature of this.
Facebook eventually backed down, but Live Action -- and, thus, Weaver -- were not done complaining. In a Sept. 16 post, Weaver complained that one of the medical experts who did the fact-check on Live Action videos said that "People who lie about abortion should be banned from Facebook for spreading hate." Again, Weaver failed to cite any evidence the fact-check was false, but instead repeated the Live Action talking point that "Lila Rose, the founder of Live Action, was echoing the professional opinions of several doctors."
Hall cheered Facebook backing down in a Sept. 20 post, gloating that "Facebook apparently knows that it made a mistake with the pro-life community. He claimed that "the bogus fact check that condemned [Rose's] content has not been retracted" -- but, as before, he offered no evidence there was anything bogus about the fact-check. Instead, he parroted Rose's bogus attacks on Facebook as a "far-Left, politically motivated puhlisher," conveniently ignoring the fact that Live Action is a far-right, politically motivated publisher who doesn't want its bogus attacks to be challenged.
It's almost as if Live Action paid the MRC for all this PR work.
Posted by Terry K. at 8:51 PM EDT
Updated: Sunday, September 29, 2019 8:58 PM EDT