MRC Employed A White Nationalist
Topic: Media Research Center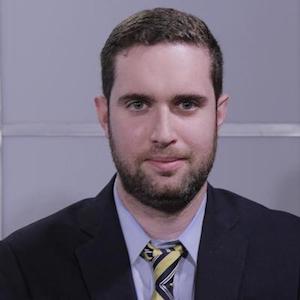 A BuzzFeed News profile of Katie McHugh -- a white nationalist activist and writer so virulent that she ultimately found her ostracized from the movement and now says she has renounced her activism, changed her views and is broke -- contains an interesting sidelight about a former Media Research Center employee.
The article references a picture featuring McHugh with other white nationalists, including someone named Tim Dionisopoulos, who was active in a group called Youth for Western Civilization. The Southern Poverty Law Center describes YWC as ultraconservative and obsessed with race and misogyny -- to the point that Jared Taylor, leader of the white nationalist group American Renaissance, wrote a fundraising letter for it. He also earned a profile at the extremist monitoring group One People's Project, which notes that he was once arrested for making harassing phone calls.
Despite that record of extremism, Dionisopoulos moved in mainstream conservative circles. From 2011 to 2014, Dinoisopoulos was a writer for conservative website Campus Reform; he also served as a volunteer faculty member at the conservative Leadership Institute, which runs Campus Reform. From there, he joined the MRC as an assistant marketing director, managing its social media accounts. He also wrote at the MRC's MRCTV site.
It's unclear when Dionisopoulos left the MRC -- Dionisopoulos is quoted in the BuzzFeed article as saying he left employment there "months" ago. He may have left sometime after last August, when an Atlantic article (written by Rosie Gray, who also wrote the McHugh piece) noted that Dionisopoulos was pictured with other white nationalists including Ian Smith, who had worked as a policy analyst in the Department of Homeland Security. His last post for MRCTV was in October 2017.
Still, that means Dionisopoulos worked for the MRC for four years and was apparently not bothered by his white nationalism. the One People's Project profile on him was published in 2015, so it's unlikely the MRC didn't know about this during much of his tenure there.
That would be a similar timeframe reflecting the MRC's newfound concern over white nationalism in its ranks. The previous month, it had quietly dismissed Tom Blumer as a blogger for its NewsBusters operation after others (not the MRC) discovered white nationalist links in his posts. As with Dionisopoulos, it's highly unlikely the MRC didn't know about Blumer's white nationalist leanings, given that some of those offending links remained live in his posts for three years before they were pointed out and, thus, suddenly became inconvenient.
In deleting those links, the MRC added a note to Blumer's posts that "NewsBusters does not associate with known white nationalists." The record appears to demonstrate otherwise.
Posted by Terry K. at 6:28 PM EDT