NewsBusters Forgets Dershowitz Is A Sleazy Porn Lawyer Too
Topic: NewsBusters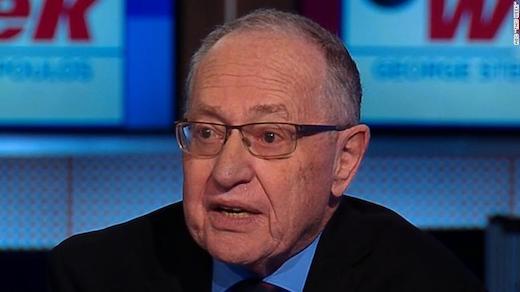 P.J. Gladnick complained in an April 22 NewsBusters post: "Compare the legal backgrounds of Harvard's Alan Dershowitz versus sleazy porn lawyer Michael Avenatti. Who has the more distinguished career? Yet CNN chose Avenatti over Dershowitz for the go-to person for legal analysis of the Trump-Russia collusion probe."Gladnick went on to reference "sleazy Michael Avenatti."
But Gladnick forgot that Dershowitz has his own sleazy-porn-lawyer record as well.
As we've noted, Dershowitz has served as a lawyer for Jeffrey Epstein, known for his political connections and his sex-trafficking scandal. Dershowitz has also been accused by one of Epstein's underage victims of engeging in sex with her (which Dershowitz has denied).
NewsBusters loved to talk about the Epstein scandal when Bill Clinton's name came up with it, but since it turns out Donald Trump had ties to Epstein as well -- he liked to hang out at Mar-a-Lago to the point that he picked up one of his victims there, who was working as a towel girl -- blogger Mark Finkelstein can't change the subject fast enough.
Somebody need to tell Gladnick that Dershowitz and Avenatti aren't that different after all.
Posted by Terry K. at 10:27 AM EDT