AIM Does A Lame Resume Defense of Barr
Topic: Accuracy in Media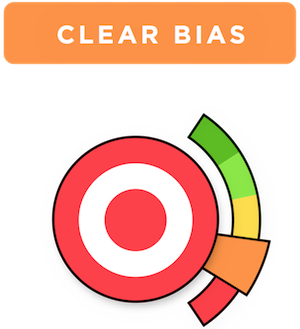 Accuracy in Media's Carrie Sheffield spent a May 2 post being mad that Democrats have criticized Attorney General William Barr, and she defends him by ... copying his resume and repeating nice things people said about him 29 years ago:
The mainstream media has been repeating calls by Democratic lawmakers for Attorney General William Barr to resign, yet they are ignoring Barr's long career of being esteemed in high regard by both parties – having been confirmed twice as attorney general on bipartisan votes.

Earlier this year, Barr was confirmed by the Senate 54-45, with multiple Democrats voting in his favor, and in 1991, Barr was unanimously confirmed as attorney general under President George H.W. Bush by a Democrat-controlled Senate by voice vote. Barr was also confirmed to the positions of Deputy Attorney General and Assistant Attorney General under Democrat-controlled Senates. Sen. Patrick Leahy (D-Vt.) called Barr an "independent voice for all Americans" and then-Sen. Joe Biden (D-Del.) referred to Barr a "heck of an honorable guy."

Even as MSNBC's Mika Brzezinski questions Attorney General Barr's physical and mental health (something which senators approving him this year weren't concerned about), Barr is unquestionably qualified to lead the Department of Justice, having previously serving as attorney general – a qualification above all others. Barr is also a widely respected legal mind with unrivaled experience, having held multiple positions in the Department of Justice and earned the respect of the career attorneys who served with him. During his previous stint leading the Justice Department, Barr was praised for establishing innovative programs to combat violent crime and illegal immigration.

Barr has practiced law at the highest levels, including serving as General Counsel and Executive Vice President for Verizon and its predecessor company for over a decade. The Attorney General has litigated cases before the most influential courts in the world, including the United States Supreme Court and the European Commission.

As mainstream media liberals decry a lack of civility and bipartisan comity, it appears their criticisms are one-directional, choosing to attack the attorney general through the politics of personal destruction.
Actually, the 54-45 vote to confirm Barr was hardly "bipartisan," as Sheffield insists it was; only three Democrats voted to support him. And the same day that Sheffield touted Biden's decades-old praise of Barr, Biden was calling for Barr to resign, accusing Barr of caring more about defending the president than fairly evaluating the Mueller report.
If all Sheffield can do is rehash Barr's resume as a defense, that is very lame indeed.
Posted by Terry K. at 8:53 PM EDT