WND's Latest Argument For Conversion Therapy: It's A Free Speech Issue!
Topic: WorldNetDaily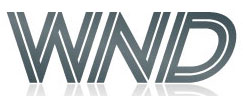 WorldNetDaily has tried various tactics to downplay anti-gay conversion therapy -- uncritically repeating claims from right-wing anti-gay activist groups -- at one point trying to rebrand it as "gender-confusion counseling."
The latest attempt is an Aptil 14 article that parrots right-wing legal group Liberty Counsel's efforts to overturn a ban on conversion therapy for minors in Boca Raton, Fla., by framing it as "a significant free-speech case in which liberal activists are pressing states to censor viewpoints with which they disagree." How? Liberty Counsel is representing conversion therapists who use talk therapy.
The only note of opposition noted by WND is a distorted claim that "Critics claim it's injurious to children to hear that they can address same-sex attractions that could be the result of abuse or dysphoria." WND cited no named source making that specific claim. WND also cited another anti-gay group as asserting that a "campaign of outrageous lies sand misinformation" is behind the anti-conversion therapy effort -- and again, no evidence is provided. By contrast, an actual news outlet reporting on the story noted that a study found that "LGBTQ individuals whose parents had sent them for the counseling as teenagers had a high rate of attempting suicide."
Posted by Terry K. at 2:18 AM EDT
Updated: Monday, April 29, 2019 2:26 AM EDT