CNS Reporter Obsessed With Bashing 'Liberal Media' In Supposed 'News' Articles
Topic: CNSNews.com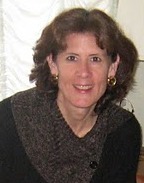 Susan Jones is one of CNSNews.com's Trump stenographers, but she likes to add her own commentary to her "news" reports. She's particularly vocal in sniping at the "liberal media" attacking Trump, something she does on a regular basis -- presumably in an attempt to further the anti-media narrative of CNS' owner, the Media Research Center. In 2019 alone, we've found several examples of this.
On Jan. 8, Jones wrote: "The concern about potential terrorists crossing into the United States from Mexico is nothing new, although Democrats and liberal media outlets were downplaying the Trump administration's concern ahead of Trump's planned address to the nation Tuesday night."
Jones wrote on Jan. 15: "As expected, House Minority Leader Kevin McCarthy (R-Calif.) stripped Rep. Steve King, one of the most conservative Members of Congress, from his committee assignments on Monday for "defending racism," as one liberal media outlet described it." Jones further complained that "other Republicans in Congress, including Senate Majority Leader Mitch McConnell (R-Ky.), denounced King's 'racism,' and liberal media outlets piled on."
In a Jan. 25 article advancing the conspiracy theory that special counsel Robert Mueller tipped off CNN to the arrest of Roger Stone -- part of CNS' creeping WorldNetDaily-ization -- Jones complained: "But some suspect that Mueller's office or someone in the FBI or even the grand jury tipped off CNN, a liberal media outlet that Trump has blasted as "fake news."
Jones huffed in an April 19 article: "Various liberal media outlets have seized on the President's "I'm f****d" remark to make it appear that he knew he had something to hide. A full reading of the paragraph suggests otherwise."
Jones sniped on May 3: "Attorney General William Barr has promised to look into 'spying' on the Trump campaign, a topic that is rarely mentioned in the liberal media, until now, apparently, when Barr and the Justice Department inspector general are looking into it."
Jones proclaimed in a May 7 article: "President Donald Trump is enjoying some of the highest poll numbers of his presidency – 46 percent in a new Gallup poll -- despite the constant liberal media attacks and the continuing congressional investigations."
Another example is a May 8 article, complaining that a New York Times report on how Trump's businesses lost hundreds of millions of dollars in the 1980s and 1990s "allowed liberal media outlets to mock Trump as a bad businessman, a con artist, and a huckster who bluffed his way into the White House the same way he built a (supposedly) illusory real estate empire." (Jones also uncfritically repeated Trump'stweeted claim that the Times story is a "highly inaccurate Fake News hit job!" but doesn't point out that Trump provided no evidence to back up the claim.)
There are also numerous examples from earlier in Jones' CNS tenure, most of which are in defense of Trump:
Jones' obsession with callling out "liberal media" predates the Trump era; she huffed in a 2013 article that "Rep. Peter King, a New York Republican, has become a favorite of liberal media outlets for his harsh criticism of his own party."
By contrast, we can recall no example of Jones admitting that CNS is a "conservative media outlet."
Posted by Terry K. at 10:11 PM EDT