WND Doesn't Want To Talk About Would-Be Terrorist Inspired By Manifesto That Cites WND
Topic: WorldNetDaily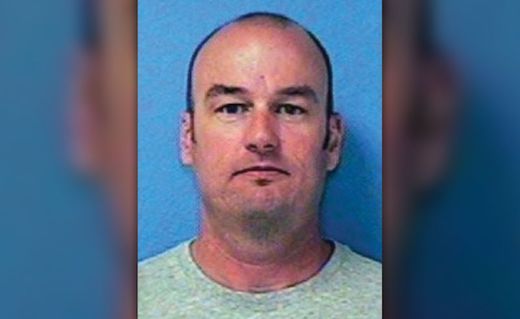 The only news story WorldNetDaily has published regarding Christopher Paul Hasson -- the Coast Guard officer who was planning a large-scale terrorist attack, with a focus on murdering journlists and Democratic politicians -- is a Feb. 20 piece after his arrest that went into few details about his apparent motivation beyond noting a previous contact with a "known American neo-Nazi leader." But there's a lot more going on that WND is not terribly interested in you knowing about.
The Washington Post reported that among the items discovered when police searched Hasson's house was a copy of the 1,500-page manifesto written by Anders Breivik, who killed 77 people in Norway in 2011. The Post adds:
The inspiration that [Hasson] drew from Breivik, 40, illuminates the global exchange of extremist ideas binding apparently lone-wolf actors who portray themselves as martyrs for "Western civilization," under siege, they claim, by immigrants and elite opinion makers espousing multiculturalism. The European allegedly emulated by the American extremist had quoted generously from American figures such as Robert Spencer, director of the Jihad Watch website, and had modeled his act on the 1995 Oklahoma City bombing, whose main perpetrator, executed in 2001, is now a hero to some on the far-right fringes. The recycling of fearmongering shows how a nationalist, anti-immigrant vision has become international, often with fatal consequences.

The far-right Norwegian terrorist was on a political mission — one that he hoped others would embrace.
As we've documented, Breivik's manifesto cites WND six times, mostly for articles fearmongering about Muslims but also a 2002 column by editor Joseph Farah asserting that "The Bible couldn't be clearer on the right – even the duty – we have as believers to self-defense." The disdain Hasson has for liberals, jourmalists and Muslims is regularly reflected on the pages of WND. That suggest Hasson was likely a WND reader as well.
WND's agenda keeps appearing on the fringes of violent acts; we've also documented how the pro-white views of killer Dylann Roof have been promoted by WND. If Farah is concerned about that, he has yet to publicly express it.
Posted by Terry K. at 9:06 AM EST
Updated: Monday, March 4, 2019 9:06 AM EST