MRC's Fondacaro Goes Into Unprofessional Rage At Wash. Post
Topic: Media Research Center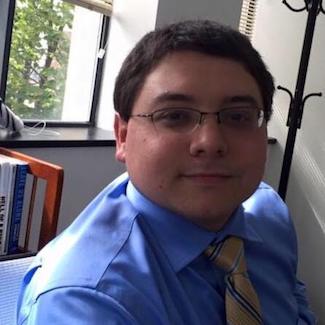 The Media Research Center's Nicholas Fondacaro enthusiastically wrote in a Feb. 19 post:
With a promise that "this is only the beginning," Lin Wood and Todd McMurtry, the lawyers for Covington Catholic student Nick Sandmann, filed a lengthy $250 million lawsuit against The Washington Post for defamation on Tuesday regarding their alleged targeted smears of the teen. The document itself was a scathing takedown of the paper they described as abusing "the profession of journalism" while racing to be "the first and loudest media bully."
Fondacaro then added: "The work put into the document indicated how seriously they're going to pursue the case."
Well, not necessarily. For example, Larry Klayman similarly asks for exhorbitant amounts from the people he sues and uses his lawsuits to make political statements that come before legal reasoning, and nobody takes him seriously.
Indeed, Sandmann's lawyers are pushing their luck by issuing such an overwrought lawsuit. The Above the Law blog points out that what the lawsuit claims is defamation of Sandmann isn't necessarily so, and that there's another agenda going on:
But winning a defamation lawsuit isn't really the game we're playing here. Instead, we're fighting a new front in the culture wars, the front Trump has opened up against "the media." Trump wants the media to be nice to him. Alleged sexual harassers like Clarence Thomas want to be able to punish the media for amplifying claims against them. MAGA wants their wild conspiracy theories and counter-factual views given equal time in mainstream sources.

This is a broad war, the Sandmann lawsuit is just another cannon ball. This lawsuit is not going to kill the Washington Post, and I doubt that is even the goal. The point is to chill other media from challenging the right-wing. Most mainstream reporters don't even know their rights. Most publications smaller than the Washington Post can't afford to defend their rights. If enough of the media lives in fear of any teen in a MAGA hat, then this lawsuit was a success even if (when) it gets thrown out of court on a rail.
The Wonkette blog adds: "Generally speaking, a plaintiff would have to prove that a newspaper printed defamatory information that it knew was false. Sandmann's suit chooses to meet this evidentiary burden with wacky conspiracy theories direct from QAnon. This isn't a lawsuit. It's a paranoid manifesto."
And civil rights attorney Ron Kuby notes: "It's more like one of these old fashioned cases filed on page 1 and dismissed on page 34. ... If you report two sides of an encounter, you know that one side is ultimately going to be proven incorrect. That doesn't mean you're open for defamation claims."
Still, the lawsuit did apparently get one intended result: the Post issued an editor's note clarifying and updating its original coverage. But this wasn't enough for Fondacaro, who apparently hates the Post as much as his MRC colleague Curtis Houck hates Jim Acosta -- that is, to the point of being incapable of writing about it without descending into paroxysms of rage. Fondacaro spat in a tweet on the editor's note: "Nick Sandmann deserves every penny he's suing this rag of a paper for."
That's not really professional behavior, Nick.
Speaking of Houck, his piece on the Post editor's note was similarly dripping with hate and condescension, chortling that the note "was so hilariously rich with irony that it's painful" and putting "SAD Trombone!" in the headline.
All this unprofessional behavior does not encourage anyone to take the MRC seriously.
Posted by Terry K. at 9:46 AM EST