WND Story Relies On Unreliable Sources
Topic: WorldNetDaily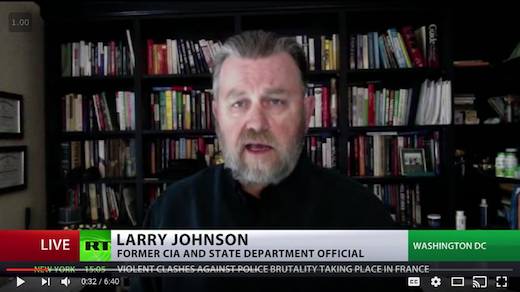 A Feb. 14 WorldNetDaily article breathlessly declares:
The claim that Russian intelligence officials hacked emails from the DNC server that were later published by Wikileaks is a core tenet of the belief that the Trump campaign colluded with Russia in the 2016 election.

But more than three years later, no forensic evidence has been produced to back the claim. And now an investigation by two cyber-security and intelligence experts has concluded the hard evidence indicates the files were not breached via the internet but downloaded onto a portable storage device.

The conclusion by William Binney, a former intelligence official with the National Security Agency, and former CIA analyst Larry Johnson was reported exclusively by the Gateway Pundit blog.
WND's first problem is that it's citing anything from Gateway Pundit, publisher of all manner of false, misleading and inflammatory dreck. Its second problem is that the co-author of the study is linked to one of the biggest political hoaxes in recent years.
As we noted the last time someone in the ConWeb cited him, Larry Johnson spent years pushing the hoax that somewhere out there, a recording exists of Michelle Obama talking about race and railing against "whitey." When no recording continually failed to surface, Johnson never really apologized for pushing it; despite claiming that "I take full responsibility for my role in putting out that story," he declared that "it did not originate with me" and that he was a victim, "an unwitting tool" in a "dirty trick" perpetrated by Media Matters leader David Brock. (Disclosure: I used to work for Media Matters.)
So, WND is giving us a double dose of untrustworthy sources. That's not the way to build up credibility that will pull it out of its continuing financial crisis.
Posted by Terry K. at 3:52 PM EST