MRC Lionizes Lara Logan, Censors The Story She Botched (Again)
Topic: Media Research Center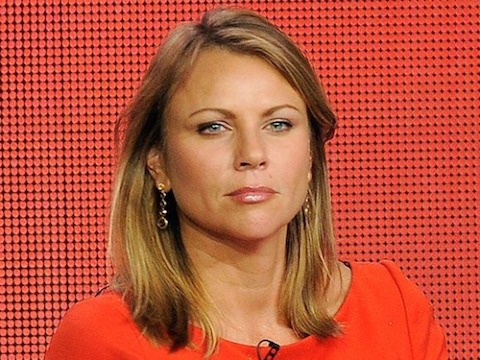 When former CBS "60 Minutes" correspondent Lara Logan went on someone's right-wing podcast to declare her conservative bona fides and lash out at the "liberal media," the Media Research Center went into full squee mode.
"CBS's Lara Logan Goes NUCLEAR on 'Horsesh**' 'Propagandist' Press," screamed the headline on Scott Whitlock's Feb. 18 post, in which he gleefully recounted how Logan "unleashed a blistering, uncensored attack on the extreme liberal bias polluting America's news outlets" and "Logan fully agreed with the idea that the press was hard-left." Whitlock also touted how Logan swallowed MRC orthodoxy that Fox News' right-wing bias doesn't matter:
Regarding the idea that Fox News balances out the liberal press, Logan shot back: "There's one Fox. And there's many, many, many more organizations on the left." She added, "But the problem is the weight of all of these organizations on one side of the political spectrum. When you turn on your computer or you walk past the TV or you see a newspaper headline in the grocery store, if they are all saying the same thing, the weight of that convinces you that it's true. You don't question it because everyone is saying it."
Two days later, Nicholas Fondacaro was similarly gleeful while writing up Logan's appearance on Sean Hannity's Fox News show as she lashed out at "the liberal media folks now targeting her and her career." Fondacaro even credulously insisted that "Hannity wasn't sure of Logan's personal politics and told her as much." (Pro tip for Fondacaro: If Logan is on Hannity's show and Hannity isn't viciously attacking her, she's a fellow right-winger.)
Strangely, neither Whitlock nor Fondacaro mention what is likely the key reason Logan is so bitter: That "liberal media" she now so thoroughly despises exposed the bogus "60 Minutes" story she spearheaded.
In 2013, Logan did a story on a security contractor hiding behind a pseudonym who had written a book claiming that he had witnessed the attack on U.S. diplomatic facility in Benghazi, Libya, that killed four Americans. After thet story aired, other journalists discovered that the contractor was nowhere near the Benghazi facility at the time of the attack and that a told a different account to the FBI.On top of that failure of reporting, Logan also failed to disclose that the contractor's book was being published by a company also owned by CBS.
But as we documented, even though the MRC despises CBS as a member of the so-called "liberal media," it entirely ignored the controversy. Though it touted Logan's original segment -- the original post remains live and uncorrected -- it never told readers the story was found to be false.
The thing is, as the Washington Post's Erik Wemple notes (but the MRC doesn't), Logan did address her botched Benghazi story in her podcast interview, lashing out at Media Matters (disclosure: we used to work there) for having purportedly "targeted" her because her story was considered an attack on Hillary Clinton. Media Matters responded by pointing out that it was Logan's badly flawed story, not Logan herself, that was the target, adding that "major broadcast networks don't often retract stories, launch internal investigations, and force correspondents to take leaves of absence just because Media Matters criticizes their reports."
This is what happens when you stuff things down a memory hole, like the MRC did with Logan's botched story. Logan's trying to play the victime by engaging in revisionist history, and the MRC now looks dumb by helping her do so in contradiction of the facts.
P.S. By the way, the MRC managed to get burned by Logan again. Whitlock's original post touted her as a current CBS employee, because that's apparently what she represented herself as in the podcast interview; the article and headline had to be revised to reflect that Logan, in fact, left CBS months ago -- ironically having to credit one of the MRC's greatest enemies, CNN's Brian Stelter.
Posted by Terry K. at 8:27 PM EST
Updated: Wednesday, March 6, 2019 8:46 PM EST