How Is CNS' Managing Editor Hating Gays Now?
Topic: CNSNews.com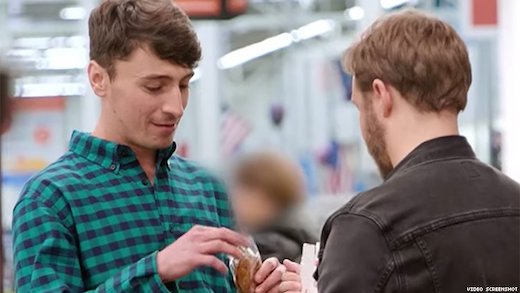 CNSNews.com's notoriously gay-hating managing editor, Michael W. Chapman, knows how to keep up his gay-hating game.
In a Feb. 12 post, Chapman whines that a Disney Channel show is shoving gayness down people's throats:
In a recent episode of Disney's popular Andi Mack show, which targets elementary and middle school kids, the homosexual character "Cyrus Goodman" finally comes out of the closet and states on-screen, "I'm gay." His friend "Jonah Beck" then replies, "Yeah? Okay, cool."

This is the first time that a Disney character has said the words, "I'm gay," according to the Washington Blade. The Disney program is designed, in part, to teach young children that homosexuality is normal and must be accepted.
On Feb. 18, Chapman complained that "Disney Paris will officially host for the first time a "Magical Pride" parade that caters to homosexuals," further huffing that Disney "was once a pro-family company" but now is "introducing more homosexual content into its movies and programs."
On Feb. 28, Chapman found a new corporate target for his anti-gay animus, grousing that "Multinational retail giant Walmart is now promoting homosexuality with a Facebook ad that follows two gay men -- 'Pat' and 'Andy' -- on a blind date shopping at a Walmart store. The video ad is entitled 'Love is in the Aisle: A Dating Show at Walmart.'" Chapman then called on his fellow gay-haters at the right-wing American Family Association to complain that the commercial "normalizes homosexual relationships," which are a "dangerous lifestyle," and that "There is no doubt in our mind that Sam Walton is turning over in his grave." Chapman also touted tht AFA's petition to demand that Walmart remove the ad.

Posted by Terry K. at 8:20 PM EST