NewsBusters Blogger Insists Clinton's Link to Epstein Is More Important Than Trump's
Topic: NewsBusters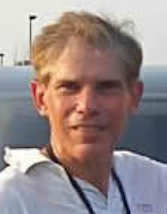 Mark Finkelstein whines in a Feb. 22 MRC NewsBusters post:
Court documents show that Bill Clinton took at least 26 trips on convicted sex-offender Jeffrey Epstein's notorious "Lolita Express" party plane. There's no indication that Donald Trump ever did. But in a segment on Epstein on her MSNBC show today, Joy Reid managed to refer to President Trump six times, accompanied by extended photo displays of Trump in Epstein's company.

Number of times Reid mentioned Lolita Express frequent flyer Clinton? A New York bagel, of course.
It's almost cute how Finkelstein is pretending that Trump has no links whatsoever to Epstein. As we've documented, Trump has flown at least once on the "Lolita Express," Epstein hung out at Trump's Mar-a-Lago club, and one of Epstein's sex trafficking victiitems was recruited while working as a 15-year-old towel girl at Mar-a-Lago. Additionally, the attorney who cut the deal that let Epstein get off with a relative slap on the wrist, Alexander Acosta, is Trump's labor secretary.
(There's also the fact that Trump is currently the president while Clinton has not been for quite some time.)
Additionally, the video montage Finkelstein supplies is a bit on the curious side. Two of the instances are of Reid edited to say only "Donald Trump" without context, which tells us that Finkelstein is trying to hide something. One reference noted the fact that Trump ws a friend of Epstein, another noted the link to Acosta, and a fifth noted Trump's previous praise of Epstein.
This is the first time Finkelstein has tried an Epstein deflection; in 2016, he wanted to talk about Clinton's connection to Epstein instead of former Republican congressman Dennis Hastert's admission to molesting children.
Posted by Terry K. at 4:10 PM EDT