WND's Unruh Misleads, Hides Facts on Montana Ammo Plant Raid
Topic: WorldNetDaily
When you read a Bob Unruh article, experience shows that you have to ask yourself the question: "What relevant information is Unruh leaving out?" That happens yet again in an April 16 WorldNetDaily article:
Critics of the way federal agencies in Montana handled a recent raid on a company that recycles brass for ammunition are calling for an investigation.

Government officials have declined to respond to allegations that armed officers with weapons drawn locked up USA Brass employees, confiscated their cell phones and otherwise violated their rights.

The incident in Bozeman, Mont., drew little attention from media.

To protect against lead contamination, USA Brass had installed filters and added training. The company had passed a subsequent inspection before officers from the Environmental Protection Agency and FBI arrived, apparently with guns drawn.
Unruh's description of how the company has purportedly acted to "protect against lead contamination" conveniently leaves out the fact that USA Brass has a documented history of such violations. A Montana TV station reports:
Last fall the Gallatin City-County Health Department reported 22 people, all current or former USA Brass employees showed elevated levels of lead in their blood. In September of 2013 the US Department of Labor cited USA Brass with 10 serious violations and proposed more than $45,000 in penalties and fines.

Occupational Safety and Health Administration, OSHA, workers found the company overexposed workers to lead and failed to provide basic safeguards to reduce lead exposure, including breathing protection and protective clothing.
Unruh also didn't mention that an EPA official stated that the USA Brass raid involved "alleged violations of environmental law."And Unruh misleads by not identifying when the raid occurred, implying that it was somehow tied to the federal standoff with the Bundy family in Nevada. In fact, the raid took place on March 27, two weeks before the Bundy standoff.
WND adds on to the misleading nature of Unruh's article by including this photo of a SWAT team: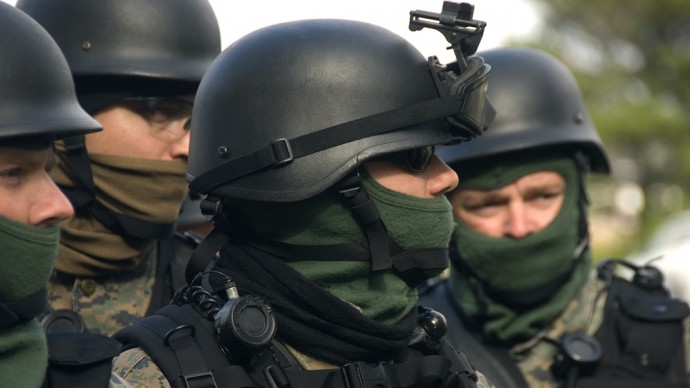 In fact, this photo is apparently a stock photo and is not from the USA Brass raid. The Bozeman Daily Chronicle published the following photos showing that the situation was much less menacing than Unruh portrayed: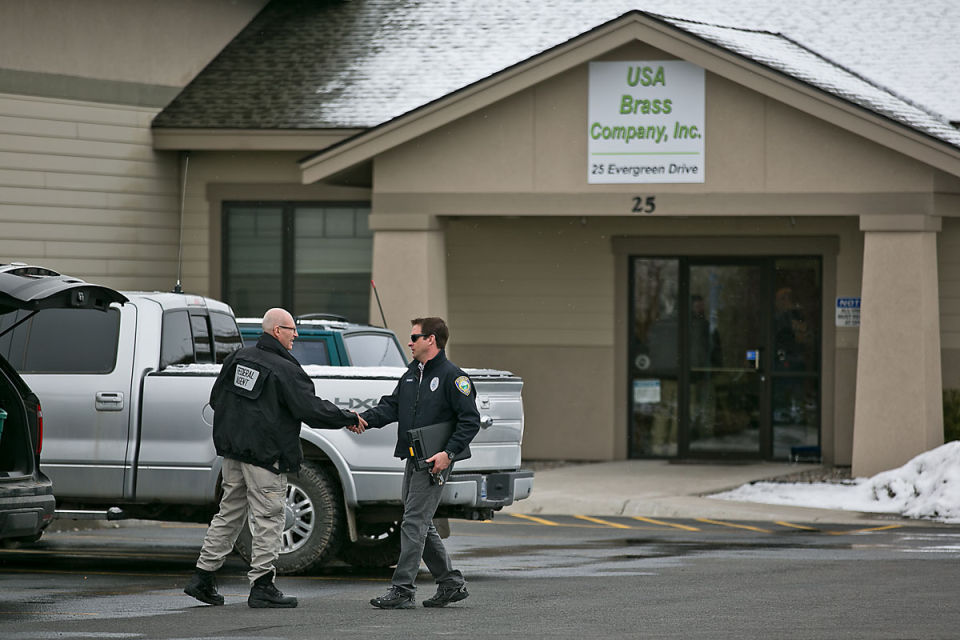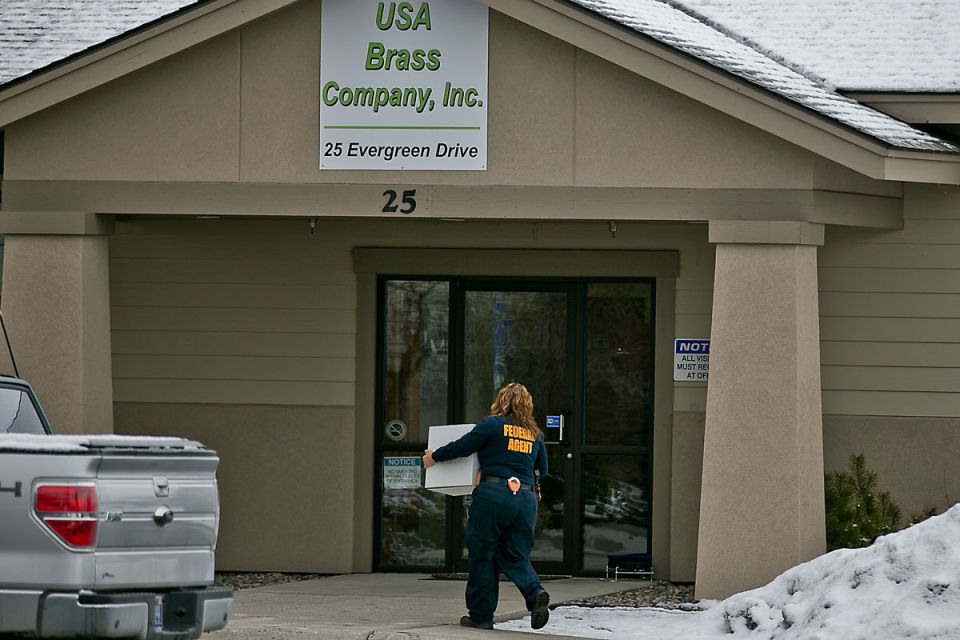 If WND editor Joseph Farah ever wonders why nobody believes what his "news" orgabization publishes, this article serves as a prime example.
Posted by Terry K. at 4:44 PM EDT