Noel Sheppard: Eleanor Clift Comes From A Long Line of Morons
Topic: NewsBusters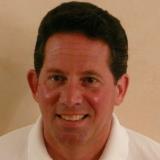 It's probably difficult to top his claim that some actresses are too pretty to accurately portray Hillary Clinton in a biopic, but Noel Sheppard gives it a try by portraying commentator Eleanor Clift as coming from a long line of morons.
In a June 2 NewsBusters post, Sheppard claims that Clift's statement that "When my ancestors came in they were probably at the low end of the feeder of this also" might "explain a lot to conservatives" because "Maybe this explains some of Clift's really inane comments over the years."
In addition to being a sleazy, mean-spirited insult, Sheppard completely misunderstand the point Clift was trying to make. She was rebutting Pat Buchanan's claim that the U.S. is "moving towards Third World standards" because it's allegedly admitting too many low-skilled immigrants.
Apparently, Sheppard was too busy getting off on insulting another female liberal to understand that.
Posted by Terry K. at 10:48 AM EDT