WND Fawns Over Drudge, Leaves Out How He Drives WND's Web Traffic
Topic: WorldNetDaily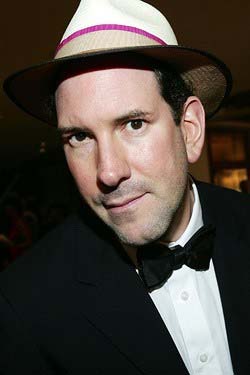 A June 2 WorldNetDaily article by Chelsea Schilling is basically a love letter from WND to Matt Drudge, touting how Drudge's "prophetic words" that the Internet would take over the news business "haunt once-flourishing segments of the news industry," as demonstrated by his "mega-hit website."
Since this is a love letter, Schilling has edited out anything that might make either of them look bad. Like, for instance, how much WND depends on Drudge to drive traffic to its website.
ThinkProgress reported that in a one-year period in 2011 and 2012, Drudge linked to WND and their fellow conspiracy theorists at Alex Jones' Infowars 184 times, driving more than 30 million page views to the two sites. And Drudge was highlighting WND's more paranoid (and discredited) claims about President Obama's "eligibility."
Schilling also isn't going to tell you about Drudge's rumored sexuality -- namely, that he is, in the words of Gawker, "is commonly understood to be gay."
Those things are much more interesting than what amounts to free advertising for Drudge. But Schilling and WND don't think you need to know about that.
Posted by Terry K. at 1:55 AM EDT