WND Will Really Miss Michele Bachmann
Topic: WorldNetDaily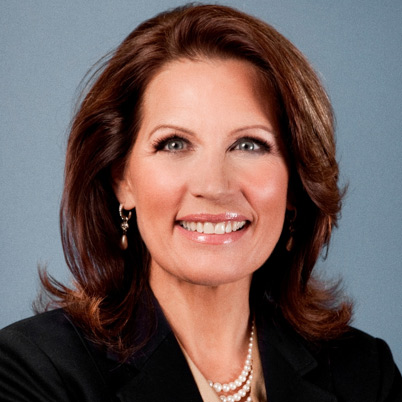 WorldNetDaily is really, really going to miss Michele Bachmann.
Upon Bachmann's announcement that she will not seek re-election to her House seat, Garth Kant penned a May 29 tribute to Bachmann that's staggering in its monumental fealty. Much of it is a rehash of previous interviews Bachmann gave to WND -- indeed, Kant points out that "Bachmann has been a good friend of WND," which named her "woman of the year" last year.
Kant also accepts Bachmann's reasoning for leaving Congress -- that pending ethics investigations and the potential strength of a Democratic challenger in 2014 were not factors -- at face value. By contrast, actual political analysts pointed out that she was a weak candidate for whom scandals could not simply be written off with any degree of seriousness, winning her last election by just 4,296 votes in a solidly Republican district that Mitt Romney won by 15 percentage points. Further, Bachmann had already begun airing TV ads for her 2014 race prior to quitting.
Kant makes little effort whatsoever to quote anyone but Bachmann and his own bosses, WND's Joseph Farah and David Kupelian, slobbering all over her. The fact that Kant could not be moved to perform any actual journalism here is another sign of how badly Bachmann will be missed.
Posted by Terry K. at 3:55 PM EDT