Joseph Farah and The Goverment's Secret Underground Maglev Railway
Topic: WorldNetDaily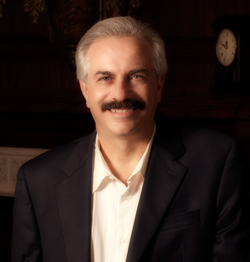 Joseph Farah uses his June 27 WorldNetDaily column to rant about "today's surveillance state." As part of a slightly paranoid list of "the hard, cold facts" of how Americans allegedly can be surveilled, Farah adds:
To ensure continuity of government (COG), one or more buildings in the nation's capital are linked to an underground railway network over a mile below ground using magnetic levitation (maglev) trains, interconnected to over a dozen military installations in the U.S.
Say what?
We have no idea what Farah is talking about. The closest thing we've seen in poking around on the 'net that even remotely comes close to what Farah is describing is from this website:
There are numerous witnesses who speak about a subterranean highway through America just like our own Interstate highway system, except it's underground. It seems this underground highway uses trucks, cars, and buses driven by electric motors. (You wouldn't want gasoline fumes polluting tunnels.) They also mention another style of transport for freight and passengers that are linked together in a worldwide network called the "Sub-Global System." It has checkpoints at each country entry. There are shuttle tubes that "shoot" the trains at incredible speed using a maglev and vacuum method. They travel in excess of the speed of sound.
Farah's paranoid beliefs explain a lot. If you believe that the government is running a secret maglev subway a mile below ground, it's an easy leap to lying in your readers' faces and peddling bogus claims about the president's purported lack of "eligibility" to hold the job.
Posted by Terry K. at 1:13 PM EDT