CNS' Starr Freaks Out Over Sexual Information Provided to Teens
Topic: CNSNews.com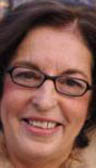 Does CNSNews.com writer think that forbidding governments from providing factual sexual health information to teenagers will somehow keep them from having sex? Apparently so -- she devoted two articles last week to attacking such efforts.
In a May 28 article, Starr railed against a smartphone app provided by New York City "that teens can download to their smart phones to get information on "sexual health," including where they can get birth control and abortions. Starr doesn't challenge the accuracy of claims made by the app, only that the information is available. She went on to complain that "Inquiries to the department from CNSNews.com about sources of funding for the website and the app, including whether any federal funds were used, were not answered," but she offers no explanation for why providing factual information is not a legitimate government function.
Starr continued her attacks on government-provided sexual health information in a May 31 article:
A government website designed for girls ages 10 to 16 offers health advice and information on a wide range of topics, including homosexuality, anal sex and "mutual masturbation."

The Health and Human Services' girlshealth.gov includes tips on fitness and nutrition and an "environmental health" section where girls can read about leading a "green" lifestyle.

But the site also includes a glossary that explains anal sex and "mutual masturbation" and includes information about birth control and how to access everything from condoms to "emergency contraceptives."
Again, Starr does not challenge the accuracy of any of the information, only that it is available. Again, she adds that "Requests from CNSNews.com to the HHS on how the website is funded and who is responsible for its content were not answered."
At no point in either of these article does Starr explain why a government serving as a distributor of factual information on an issue of public health is a bad thing.
Posted by Terry K. at 12:54 PM EDT