NewsBusters: Ex-Heritage Researcher Was 'Objectively Observing' That Hispanics Are Dumb
Topic: NewsBusters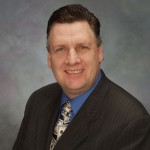 Tom Blumer wrote in a May 27 NewsBusters post that Jason Richwine "recently resigned from the Heritage Foundation over objectively observing, in the words of a Fox News report, 'that Hispanics had a lower IQ than American whites, and that their descendants would too.'"
Really, Tom? It's an objective observation that Hispanics are dumber than whites?
Well, not so much. Think Progress summarizes the problems with Richwine's research:
If the dissertation was bad enough to get him fired from the Heritage Foundation, how did it earn him a degree from Harvard?

A popular answer among Richwine's defenders is that, quite simply, it was exemplary work. Richwine's dissertation committee was made up, by all accounts, of three eminent scholars, each widely respected in their respective fields. And it is Harvard.

But dozens of interviews with subject matter experts, Harvard graduates in Richwine's program who overlapped with him, and members of the committee itself paint a somewhat more textured picture. Richwine's dissertation was sloppy scholarship, relying on statistical sophistication to hide some serious conceptual errors. Yet internal accounts of Richwine's time at Harvard suggests the august university, for the most part, let serious problems in Richwine's research fall through the cracks.

[...]

Jason Richwine received a PhD from Harvard University for sub-standard research, work that makes strong assertions on a charged topic based on poorly defined concepts, incomplete and misleading summaries of opposing arguments, and bald analytic overreaches.

[...]

And as for Richwine, the overwhelming sense you get from reading his work and speaking to his acquaintances is that he was, as odd as this sounds, a well-intentioned naïf. We've all met the type: someone so airily focused on their own passions and interests (in Richwine's case, Murray-style hereditarian work on race and IQ) that they miss the broader social forest for the trees.

"I think what happened was that he tried to make an academic argument but did not foresee this [racism] problem," his friend, Professor Tran, told me.

Whatever one thinks about Harvard or Richwine, the real lesson here goes beyond both of them.

Even if Richwine's dissertation, despite all of its errors and omissions, was "good enough" to earn a passing mark, it's emphatically not "good enough" to make a real contribution to our knowledge about the intersection between race and IQ. The scholarly errors in his research are too pervasive and severe.

Beyond the failure of craft, however, is the serious harm that can result from quasi-eugenic works masquerading as serious research.
So, not objective -- or even particularly good -- research happening on Richwine's part. But he generates the kind of results people like Blumer want to hear, so Blumer is more than happy to give Richwine a pass on the dubious racial aspects of his work.
Posted by Terry K. at 1:37 PM EDT