CNS' Lucas Tries To Invent An IRS Controversy
Topic: CNSNews.com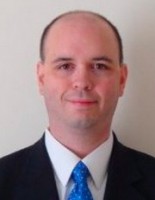 Fred Lucas' June 20 CNSNews.com article certainly sounds ominous:
The Human Rights Campaign, a homosexual advocacy group, will not say who provided it with a confidential list of donors to the National Organization for Marriage, although NOM's chairman believes someone at the Internal Revenue Service leaked the information. The IRS also is silent on the question.

Providing such donor information is a felony, John C. Eastman, chairman of the board for the National Organization for Marriage, told CNSNews.com. The Justice Department deferred the matter to the Treasury Department, but Eastman said the probe by the Treasury Inspector General for Tax Administration seems to have stalled.
To keep up this tone, however, Lucas has to ignore the evidence that undermines it.
As Media Matters details, congressional testimony from acting IRS Commissioner Steve Miller made it clear that the disclosure of NOM's donor list was done by an IRS employee who wasn't follow proper procedures, and disciplinary action was taken.
Further, former NOM chairwoman Maggie Gallagher has also debunked the conspiracy theory, writing in May that "You may recall that a low-level employee also released NOM's private tax-return information to a guy claiming to be a NOM employee, who then posted it on the Internet."
On top of that, the HRC's "NOM Exposed" campaign states that the NOM Form 990 it's referring to was "obtained by the American Independent."
Lucas makes no mention of any of this. Of course, if he had, he wouldn't have a conspiracy story to write.
Posted by Terry K. at 11:49 PM EDT
Updated: Thursday, June 20, 2013 11:54 PM EDT