WND Parrots Limbaugh Minimizing Coronavirus Threat
Topic: WorldNetDaily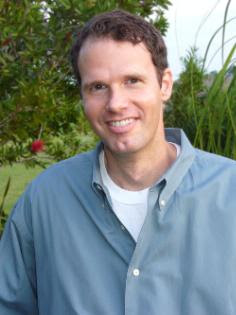 The last time we checked in on WorldNetDaily's Joe Kovacs, he was abusing his status as a self-proclaimed journalist to exploit the coronavirus pandemic to engage in Christian evangelization, despite denying that he was not issuing "a message about religion." A few days before he did that, though, he was downplaying the effects of the pandemic with the help of Rush Limbaugh. He wrote in an April 1 article:
With millions of Americans concerned about coronavirus, radio host Rush Limbaugh is providing some perspective on the actual number of fatalities from COVID-19 compared to those from other causes.

On his Wednesday broadcast, Limbaugh cited a list from worldometers.info that rounded up the worldwide deaths from Jan. 1 through March 25 of 2020:

"Coronavirus: 21,000 deaths.

Seasonal flu: 113,000.

Malaria: 228,000.

Suicide: 249,000.

Traffic fatalities, 313, almost 314,000 deaths.

HIV/AIDS, 391,000 deaths.

Alcohol related deaths, 581,000.

Smoking-related deaths, 1,162,000.

Cancer deaths, 1,909,000 deaths.

Deaths attributed to starvation, 2,382,000 deaths.

And death by abortion, 9,900,000."

"I'm not trying to make any correlation," Limbaugh explained.

"I'm not trying to say, 'Hey, we're overreacting to coronavirus death.' I'm just giving you the stats here. You can react to these stats however you wish."
Kovacs knows Limbaugh is lying when he says he's "not trying to make any correlation" -- after all, there's no other reason to promote these statistics other than correlate them and portray coronavirus as a minor threat, and it's nor surprising from a man who insisted that coronavirus was no more serious than the common cold. Kovacs, of course, is complicit in spreading that lie (just as WND did with Limbaugh's original minimalization claim).
Of course, the number of deaths from coronavirus has grown exponentially since then, to more than 200,000. What are the chances that Limbaugh (and, thus, Kovacs) tries to update these numbers now?
Posted by Terry K. at 6:39 PM EDT