CNS Rushes to Defend Acting Attorney General
Topic: CNSNews.com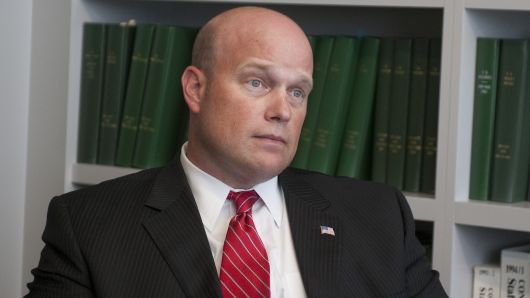 Lots of questions were raised about President Trump's appointment of Matthew Whitaker as acting attorney general. But despite being a self-proclaimed "news" organization, CNSNews.com wasn't going to raise them -- to the contrary, its goal was to defend Whitaker's appointment and his conservative bona fides, particularly in opposition to Robert Mueller's Trump-Russia investigation.
CNS did note some of the controversy around Whitaker's appointment and his dubious past, but framed it as partisan criticsm rather than legitimate concern by having the criticism come out of the mouths of Chuck Schumer and Nancy Pelosi.
So we're not going to see a lot of in-depth reporting on the shady wingnut-welfare nonprofit he ran (CNS published a 2017 article highlighting a statement Whitaker made as head of that nonprofit) or his involvement in and even more shady patent-promotion company. That would hurt the narrative, after all.
Posted by Terry K. at 5:44 PM EST