Guy Who Called Obama A 'Skinny Ghetto Crackhead' Lectures On Civil Political Discourse
Topic: Media Research Center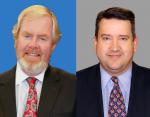 Tim Graham and Brent Bozell whine in their Oct. 31 column:
The frightening exposure of pipe bombs being mailed to prominent Democrats and media outlets, followed by a horrific shooting in a synagogue in Pittsburgh, led to news networks lecturing, hour after hour, on the tone of our civic discourse.

Physicians, heal thyselves.

These are not dispassionate observers of the national scene. These are leftist partisans and they are cynically using national tragedies to equate conservative speech — conservative thought — to violence.
Yes, the guy who ranted that President Obama was a "skinny ghetto crackhead" is about to lecture us on proper political discourse.
The pair then play the whataboutism card:
In 1998, Eric Rudolph bombed an abortion clinic in Birmingham, killing a policeman. The media demanded that the pro-life movement condemn this violence. Pro-life leaders lined up before the cameras for humiliating we're-not-as-bad-as-this interviews.

In 1996, Ted Kaczynski, the Unabomber, was indicted for murdering three men with mail bombs. Authorities found Al Gore's book "Earth in the Balance" in Kaczynski's shack. No one in the media demanded Gore denounce this evil.

In 2009, Scott Roeder murdered late-term abortionist George Tiller in Kansas. Again pro-lifers were publicly shamed by the press. In 2013, monstrous abortionist Kermit Gosnell was convicted of killing three babies born alive, along with one mother. No reporter suggested the pro-abortion lobby bore any responsibility. No one condemned the agenda of NARAL, et cetera. Virtually no one bothered even covering the trial.
It's "humiliating" for anti-abortion activists to have to distance themselves from violence against abortion doctors and clinics, even though mainstream anti-abortion rhetoric frames abortion doctors as murderers and abortion clinics as perpetrating another Holocaust? Bozell and Graham have probably never spent a single second thinking about how humiliating it is for every American Muslim being forced to distance themselves from a terrorist attack. (They also can't name a single line out of Gore's book that could have directly inspired Kaczynski to his violent acts.)
Bozell and Graham ignore the fact that violent anti-abortion extremists are not that far from the anti-abortion mainstream. For instance, WorldNetDaily's Jack Cashill not only tried to claim that Rudolph was framed for the clinic attack and the 1996 Atlanta Olympics bombing that was purportedly actually carried out by Islamic extremists, he devoted a seven-part WND series to claiming that James Kopp was framed for the murder of abortion doctor Barnett Slepian, which worked until Kopp confessed to the murder.
Further, we documented how the "news" operation Bozell runs, CNSNews.com, buried Roeder's links to the mainstream anti-abortion group Operation Rescue, nor did it report a statement from Randall Terry, a foundational figure in the anti-aboriton movement, effectively condoning Tiller's murder.
And, of course, Bozell and the MRC have for years been cynically exploiting Gosnell to further their right-wing anti-abortion agenda -- the exact behavior for which he attacked the "liberal media" at the beginning of his column.
So, once again, Graham and Bozell are ranting about behavior by others that they themselves engage in.
Posted by Terry K. at 10:57 AM EST