Yes, A WND Columnist Likened Trump To Michelangelo
Topic: WorldNetDaily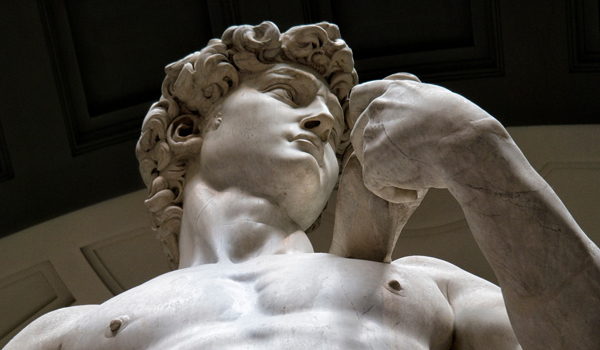 The list of people to whom fawning WorldNetDaily columnists have likened President Trump is a long one -- the Messiah, biblical hero Cyrus, Aristotle, and robber baron Cornelius Vanderbilt (but in a good way), among others. Now we can add ... Michelangelo?
Yep. Barry Farber writes in his Nov. 20 WND column:
Now along comes Donald Trump, who reminds me of Michelangelo. A friend asked that Renaissance champion how he managed to produce a work of art as breathtaking as his sculpture of David. "I entered my studio and gazed upon the block of marble across the room. Then," confided the master sculptor, "I lifted my tools and chopped away everything that wasn't David!"

So now they are picking up their tools and chopping away at Trump. Maybe you Never-Trumpers don't deserve to live in a country led by Donald Trump!

Trump, I suspect, gazed upon this great American nation and chopped away all the stuff that was not great, leaving us with the best growth in GDP, the lowest unemployment, a bashed and battered ISIS, a discarded deal with the world's leading sponsor of terrorism, a new embassy in Jerusalem to replace the old one in Tel Aviv, plus 28 single-spaced pages of other Trump accomplishments great and near-great.

If it's Trump vs. the media, I cry foul. It's a mismatch. The major media can't handle Donald Trump.
Farber went on to gush that "President Donald Trump has delivered on promises he never even made and over-delivered on the ones he did. America seems to be in great shape and getting better."
Posted by Terry K. at 6:18 PM EST