WND Columnist Aims Conspiracy Theory At Colo. Governor-Elect
Topic: WorldNetDaily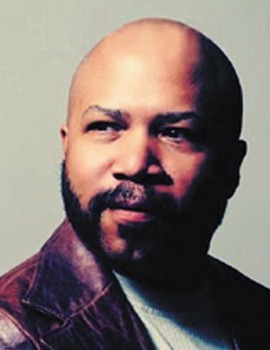 Conspiracy-obsessed Erik Rush rants in his Nov. 7 WorldNetDaily column:
As a result, on Tuesday, Coloradoans elected Jared Polis, a Democrat, as their governor. What's being celebrated is the fact that he is the first openly gay man to be elected as governor of a state. This in itself evidences the superficial level at which we currently operate.

Far more significant is that Polis, formerly a U.S. representative, had long been recognized by conservatives as one of the most dangerous socialists in Congress. Polis changed his surname years ago, in part to shield himself from a documented charge of workplace violence against a woman, and in part because his surname sounded just a little too much like the Yiddish slang for semen.

It's a safe bet that most Colorado voters had no knowledge of any of this, however. The conservative press in Colorado is practically nonexistent, and the state has been positively deluged with outside money provided by leftist power players over the last decade, among them billionaire activist and former Nazi collaborator George Soros.

Polis is a very shrewd player and correctly reasoned that if an ugly black guy with highly questionable politics and a dark back story could get elected president if he marketed himself correctly, then an ugly gay guy with highly questionable politics and a dark back story could certainly get elected as governor of Colorado.
Ignoring the obsessive Obama-hate -- he's had Obama Derangement Syndrome for years -- let's unpack what Rush said, and got wrong, about Polis. Rush appears to be regurgitating a right-wing attack ad funded by dark money hyping that "documented charge of workplace violence against a woman." The truth, as one would expect, diverges greatly from Rush's (and the attack ad's) summary of the incident.
According to an actual news outlet, what actually happened is that Polis' personal assistant, tried to leave after deleting computer files and taking company documents and business contracts with her, and Polis tried to physically stop her from leaving with those documents. The assistant later pleaded guilty to theft of trad secrets. Also, a $700,000 ad buy was done for the ad, belying Rush's claim that Colorado voters likely never heard of it.
Rush is correct that Polis changed his last name from Schutz, but as that actual news outlet reported, the claim Polis changed his name a year after the incident to distance himself from it is "a popular conspiracy among Republicans since the police report first came to light after a right-wing news outlet first published the police report. Polis has said he changed his name to honor his mother's maiden name."
Not that the actual truth matters to Rush, of course; he just loves a good (or bad) conspiracy theory.
Posted by Terry K. at 9:26 PM EST