WND Marks 19th Anniversary By Highlighting Some Of Its Bogus Stories
Topic: WorldNetDaily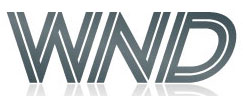 An April 24 WorldNetDaily article touted how WND is about to turn 19 with the usual self-aggrandizment. It then went a step further and highlighted "some of the most important and consequential stories WND has published over the years." But maybe it shouldn't have highlighted these particular ones, because they demonstrate what a shoddy, biased "news" organization WND is. Let's go through them, shall we?
"10 years later, Terri Schiavo's death still hurts." WND began reporting on the famous Terri Schiavo case way back in 2002 – long before almost any other national news organizations – exposing the many troubling, scandalous and possibly criminal aspects of the case that to this day rarely surface in news reports. Schiavo abruptly collapsed in her home, eventually being moved to a care center, and died only after her estranged husband requested, and a judge ordered, that care center workers stop providing her with any food or water, literally starving and dehydrating her to death, even though her parents desperately wanted to take her home and care for her themselves.
In fact, WND's coverage of the Schiavo case was highly biased and selectively reported, so much so that an article it claimed whas "the whole Terri Schiavo story" was actually interested only in telling the side of Schiavo's parents, who were trying to save her life, and maligning Schiavo's husband by suggesting he was trying to kill Terri. A book on the case written by then-WND reporter Diana Lynne was similarly biased.
"Ramos, Compean freed from prison." WND was on the forefront of reporting the case of Border Patrol agents Ignacio Ramos and Jose Compean, who were prosecuted and imprisoned for non-fatally shooting a fleeing Mexican drug smuggler who was carrying 750 pounds of marijuana into the United States. Characterizing Ramos and Compean's incarceration as a "political prosecution," Rep. Ted Poe, R-Texas, called for a congressional investigation into alleged prosecutorial misconduct by El Paso U.S. Attorney Johnny Sutton under the direction of Bush administration Attorney General Alberto Gonzales. Poe also called for an investigation into the alleged role of the Mexican government in demanding that Ramos and Compean be prosecuted. When the two law enforcement officers were finally freed, Ramos's family credited WND, saying, "Your reporting had a lot to do with the decision today by President Bush to commute the sentences."
In fact, WND buried the other side of this story -- Ramos and Compean covered up their involvement by picking up their shell casings and failing to file an incident report, as well as the fact that pursuing fleeing suspects violates Border Patrol policy.
"Loretta Lynch lets HSBC skate despite Iran transactions." WND has long reported on the scandals involving the HSBC bank, including when Loretta Lynch, as U.S. attorney and a nominee to become attorney general, decided not to prosecute HSBC for money-laundering for terrorists and drug cartels. Thousands of instances in which HSBC violated U.S. law prohibiting transactions with Iran were documented in a July 17, 2012, staff report by the U.S. Senate Permanent Subcommittee on Investigations titled "U.S. Vulnerabilities to Money Laundering, Drugs, and Terrorist Financing: HSBC Case Study." And many of the dirty details regarding HSBC's operations came from WND's reporting.
Actually, while HSBC did not go through a full courtroom criminal prosecution, HSBC did agree to pay a $1.9 billion fine in the case -- a record fine at the time -- which is hardly letting them skate. WND went even farther, falsely and maliciously claiming that Lynch was "tied to terrorists [and] drug cartels" because she obtained a monetary settlement in the case.
"DOJ: No comment on why cops killed Miriam Carey." The still-ongoing Miriam Carey story centers on why police in Washington, D.C., shot and killed a mom who apparently made a wrong turn into a White House access point, then tried to back out and leave. The list of remaining issues is extensive and includes such questions as why she was shot in the back, where the officers' statements are, what happened to the video from nearby cameras – and more.
Actually, WND has done little on this story beyond filing a couple FOIA requests and leaping to conclusions the available evidence doesn't support, and it's a story WND is pursuing apparently for the sole purpose of continuing its largely failed war against President Obama -- all of which is probably why the story didn't win the Pulitzer Prize WND editor Joseph Farah was counting on to restore WND's credibility.
"Hamas terrorists endorse Obama. As WND exclusively reported, the terror organization Hamas endorsed Barack Obama for president in 2008 when WND Jerusalem Bureau Chief Aaron Klein interviewed Ahmed Yousef, Hamas' chief political adviser in Gaza, about the upcoming U.S. election. "We like Mr. Obama, and we hope that he will win the elections," Yousuf told WND. "I hope Mr. Obama and the Democrats will change the political discourse. … I do believe [Obama] is like John Kennedy, a great man with a great principal. And he has a vision to change America to make it in a position to lead the world community, but not with humiliation and arrogance," Yousuf said, speaking from Gaza. The controversial endorsement became a featured meme of GOP presidential challenger Sen. John McCain, although Hamas later claimed it was neutral on the U.S. election.
Klein has a habit of manipulating his reporting to suit his agenda, which in this case was pro-Israel and anti-Obama. After all these years, Klein has never explained what behind-the-scenes dealmaking went on to secure the interview (because Klein is anti-Hamas as well, and there's no good reason a Hamas representative would chat with a Hamas-basher), whether Yousuf's endorsement of Obama a condition of his interview, what if anything Yousuf get in return for furthering Klein's political agenda of if Yousuf was even aware he was being duped into furthering Klein's political agenda.
"Ayers 'confesses' he wrote Obama's 'Dreams.'" When Bill Ayers, the unrepentant Weather Underground bomber, self-identified "communist" and Chicago colleague of Barack Obama, mockingly admitted, "Yes, I wrote 'Dreams from My Father,'" many wondered whether he was serious. But not WND columnist Jack Cashill, whose exhaustive published research has documented that Ayers, an accomplished author in his own right, unquestionably played a significant role in the writing of Obama's celebrated autobiography, "Dreams from My Father." Best-selling author Christopher Andersen, in "Barack and Michelle: Portrait of a Marriage," later acknowledged the groundbreaking work of Cashill, who has written more than two-dozen columns since June 2008, making the case that Ayers – dismissed by Obama during the campaign as just "a guy who lives in my neighborhood" – at the very least, shaped and refined "Dreams" with his exceptional writing skill and radical ideas.
WND is touting getting punked by Ayers as "important and consequential"? In fact, Andersen walked back the claim in a CNN interview, stating that "I definitely do not say [Ayers] wrote Barack Obama's book," and actual language experts have debunked Cashill's purported evidence that Ayers wrote Obama's book.
"The tragic story of Jesse Dirkhising." WND reported extensively on the tragic death of 13-year-old Jesse Dirkhising, for which two homosexual men were convicted. The facts suggest strongly that the boy had been used as a sex toy as the two men tortured him to death. But Dirkhising's horrific demise was largely ignored by the national media, which chose to focus instead on the killing of Matthew Shepherd – an adult homosexual brutally murdered in Wyoming. Dirkhising suffocated to death during the early morning hours of Sept. 26, 1999, after being bound, drugged, gagged and brutally sodomized by Davis Don Carpenter, then 38, and Joshua Macabe Brown, then 22, at the men's apartment in Rogers, Arkansas.
In fact, the Dirkhising and Shepard cases were quite different, which resulted in different media attention. Shepard's death has been classified as a hate crime which, generally speaking, tends to get attention from the mainstream media, while Dirkhising's death has been classified as a sex crime, which rarely gets national media attention. Further, Shepard's death raised larger issues that Dirkhising's death didn't.
Further, as obsessed as WND and other ConWeb outlets were with Dirkhising's death -- since it could be exploited in a way that advanced their anti-gay agenda -- they largely ignored the trial of one of the men arrested for his death.
"The giant, gaping hole in Sandy Hook reporting." WND is one of few major news organizations to comprehensively cover the vastly under-reported dangers of psychiatric medications, especially antidepressants with their "black box" suicidality warning labels. In 2013, a few weeks after the Sandy Hook mass shooting, WND documented the jarring correlation between such mega-crimes and psychiatric drug use, showing that most school shooters in recent years have either been taking, or just coming off of, antidepressants or other mood-altering drugs. Many followups came later, including publication of a "Big list of drug-induced killers."
WND rushed to blame psychiatric drugs Adam Lanza may have been taking almost immediately after the Sandy Hook massacre -- a time when no evidence had been forwarded that he had been taking any. In fact, it has since been revealed that Lanza's mother resisted the recommendation of medical experts that Adam be placed on medication, and a toxicology report found no drugs or alcohol in Lanza's system at the time he committed the massacre. That would seem to be a giant, gaping hole in WND's reporting.
But never mind all that -- or the fact that WND apparently no longer considers its years-long Obama birther crusade to be "important and consequential," judging by its absence from this list -- Farah has some more self-aggrandizment to do:
"WND reporters and editors all came from traditional news media experience," he explains. "They didn't just start blogging one day. For instance, before I started WND, I ran daily newspapers in major markets, I worked as an investigative reporter, I served as a foreign correspondent, I covered entertainment, I did time on the copy desk, I worked as a senior-level news executive at the age of 26. Pardon my boastfulness here, but there is no one in the New Media or old who has a resume like that. And I'm hardly alone among my colleagues at WND. They all have remarkable professional backgrounds in newspapers or newsmagazines or wire services or TV news or radio news. That's the common denominator among our team and the mark of distinction that sets WND apart from others in 'independent news' operations."

With experience comes standards, Farah explains.
Oh, please. Actually, this "experience" has only made WND more biased and unfair, and Farah is strangely proud of the fact that WND publishes misinformation.
Posted by Terry K. at 1:12 AM EDT
Updated: Friday, April 29, 2016 8:50 AM EDT