WND's Peterson Ignores White, Right-Wing Cop Killers
Topic: WorldNetDaily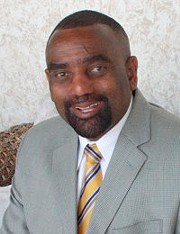 Jesse Lee Peterson complains in a July 20 WorldNetDaily column:
Fatherless homes – combined with the left's policies and attacks on free speech – are creating thugs and cop killers.

The murder of 23-year-old Jersey City Police Officer Melvin Santiago and the death of 43-year-old Eric Garner, who died while resisting arrest by NYPD officers, have put the national spotlight on police and black relations.

The cop killer's wife inflamed the situation by saying that her black thug husband – who was shot and killed after executing officer Santiago – should have shot more cops.

[...]

Progressives of all colors have intimidated most white Americans with the "R" word (racist), and now whites rarely comment on black criminality. These same progressives are perpetuating the fatherlessness and anti-police attitude that is wreaking havoc on America's inner cities.

But wait -- wasn't the highest profile cop-killing prior to the Garner incident a case of Jerad Miller, a right-winger with an unhealthy anti-police attitude that WND encourages? Miller did like a couple of WND fellow travelers, after all.
It's utterly hypocritical for WND to publish a column decrying an "anti-police attitude" it has done much to promote.
Posted by Terry K. at 3:45 PM EDT