Noel Sheppard Headline Cliche Watch
Topic: NewsBusters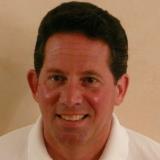 In case you were wondering if NewsBusters associate editor Noel Sheppard faced any meaningful discipline from his employer for his second use in a year of an anti-Semitic image, the answer appears to be no -- Sheppard is still blogging away.
Sheppard has been a busy fella of late. Not only did he use the anti-Semitic image, write a post that required a correction and go on a massive Heathering fit, he even found time to squeeze in some of his favorite headline cliches:
Newt Gingrich Smacks Down Robert Reich on Debt Ceiling: 'This Is Historical Baloney'
Bill Kristol Schools Tavis Smiley on Why Republicans Oppose ObamaCare
NewsBusters clearly has no problem with such lame, shoddy and offensive work -- Sheppard is still employed there.
Posted by Terry K. at 10:56 PM EDT